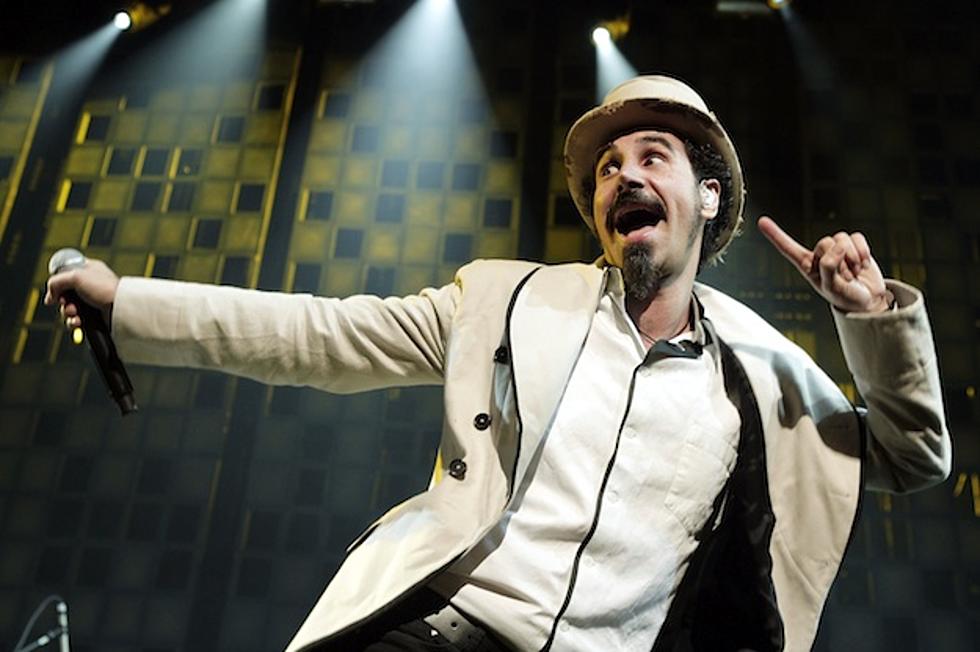 System of a Down's Serj Tankian Readies New Solo, Jazz, Symphonic + Electronic Releases
Serj Tankian's day planner is getting plenty of ink these days. The veteran vocalist not only has a new solo album and another batch of shows with System of a Down this summer, but he's also stretching his boundaries with several other projects.
Tankian tells Billboard.com that these are particularly creative times. The singer's third solo effort, 'Harakiri,' is due July 3, but he's still got a full schedule ahead of him, and that's not even counting his System of a Down obligations. He says, "I've got my first classical symphony that I've written called 'Orca,' like the whale. We're trying to find the right kind of live orchestra situation so that we can record the orchestra live and release it. I've got an electronic project called 'F---tronic' with Jimmy Urine from Mindless Self Indulgence and it's like a concept British gangster film without the film, if that makes any sense. So there's actors and a lot of cussing and killing and over-the-top hilarious stuff." The vocalist says that 'F---tronic' may evolve beyond the music to include a graphic novel or cartoon short.
And Tankian isn't stopping there. He adds, "I've done a jazz record that we're so far calling 'Jazziz Christ.' I was trying to figure out a way to piss off both the jazz purists and the religious right in the same title." Tankian also says he shot everything he did last year with HD cameras mounted to his head for a point-of-view perception for the viewer. "We're also kind of trying to figure out if we want to do a TV thing with that or a film," explained the singer.
But what about System of a Down? Tankian says the group will have their moment in August when they kick off a tour with Deftones. However there's no word as of yet on any more recorded music for the band. Serj says that even though they're just playing live at the moment, he's encouraged by the fan response should they get in the studio again. "When people are asking, 'When can we get new music from you,' I think it's the biggest compliment in the world. We have not made a plan to do it as of yet. I think it's something that we'll get together at the right time when we all have that headspace to do it. But, you know, it hasn't been that time yet," says the singer.
Tankian believes that the string of reunion dates is healthy for the band and may eventually get them to where they need to be. He explains, "When you're on tour, everyone plays their music [and] everyone has fun. I think it's a very healthy, fun environment, and we've had a blast together on tour, to be honest. I think it's the opposite when you're writing a record that certain tensions come out based on artistic differences. I'm not necessarily referring to System, but any band, for that matter. Touring is a great way of getting together and having fun and reconnecting, so I think we're doing the right thing." The tour launches Aug. 2 in Camden, N.J.