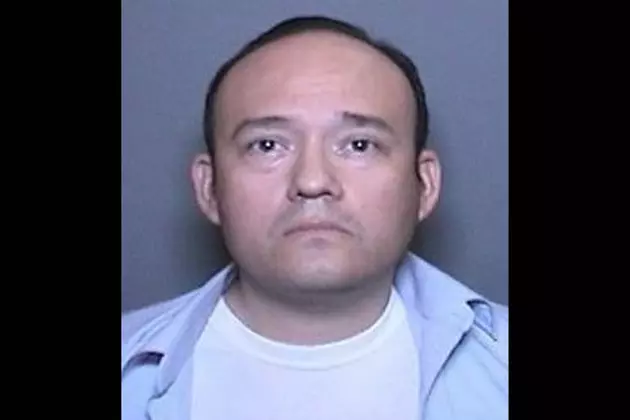 Seven Sisters of Sleep Guitarist Facing 244 Years in Prison For Child Pornography Charges
Orange County District Attorney's Office
California sludge band Seven Sisters of Sleep have broken up following the arrest of guitarist Eddie Bermudez. The guitarist reportedly turned himself in to police; he is now facing two dozen child pornography counts.
Seven Sisters of Sleep formed in Los Angeles in 2010, securing a record deal with Relapse for their 2016 full-length, Ezekiel's Hags. The album will be the last from SSOS, as the members have chosen to distance themselves from the name following Bermudez's arrest. According to the OC Register, the 40-year-old Bermudez had been posing as a 16-year-old boy on Facebook to solicit explicit photos and videos from over a dozen girls under the age of 14.
SSOS announced their disbandment via Facebook last night (March 12):
It is with profound sadness that we announce the end of Seven Sisters of Sleep.
On Thursday March 8th, the day we were last scheduled to have practice, we learned via a text message and Google search that our rhythm guitar player, Eddie Bermudez, turned himself in several days before for over two dozen felony counts pertaining to child pornography. According to these charges, he was posing as a 16 year old boy on social media to solicit pictures and videos from underage girls. We were absolutely blind sided by this and left in a state of shock, disgust, sadness, and anger that we are very much feeling now and will likely feel for years to come. We are devastated and left feeling about as betrayed as you can.
We, the remaining members, have to distance ourselves from SSOS. This decision doesn't come lightly but it was also forced upon us by this situation. We also want to express gratitude to all the fans, bands, and labels who supported us throughout our 9 year run. We know in light of this revelation it won't be easy to disassociate SSOS with this horrible news going forward but that is nothing compared to the other negatives involved here.
Bermudez is currently facing more than 244 years in prison if convicted of the crimes, of which he was charged on Feb. 28, with Bermudez turning himself in on March 5.
12 Shocking Crimes in Rock + Metal History