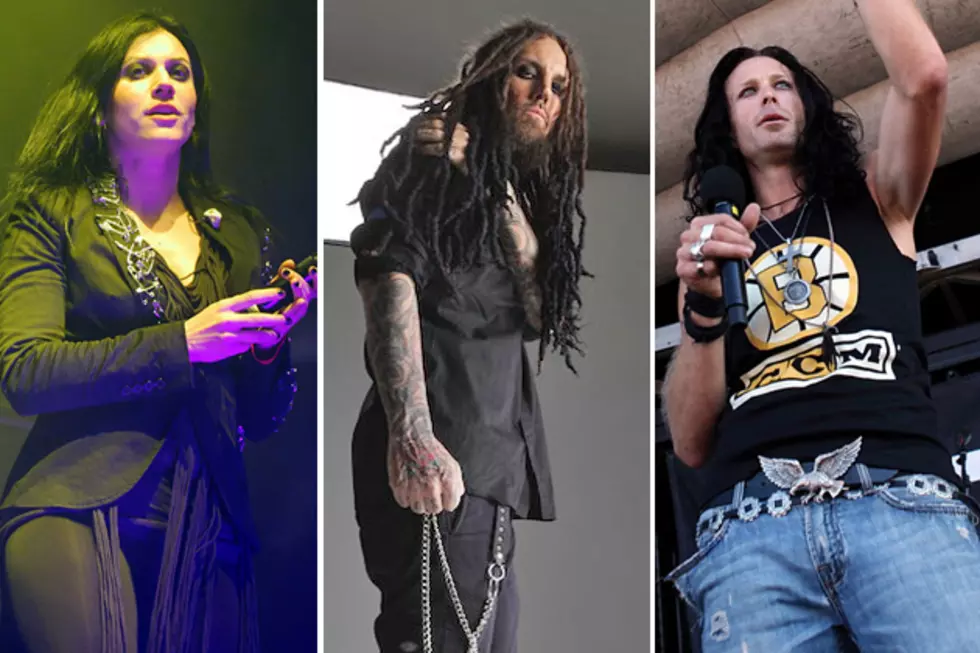 ShipRocked 2014 Lineup Adds Lacuna Coil, Love & Death, Art of Dying, Butcher Babies + More
Mary Ouellette/ XYQ Mgmt
The lineup for the 2014 class of ShipRocked was already enticing enough with bands like Five Finger Death Punch and Papa Roach leading the charge but now the floating rock fest just got a little noisier.
Six new bands have been added to the bill including Lacuna Coil, Love and Death (featuring Loudwire columnist and Korn member Brian "Head" Welch), Art of Dying, Butcher Babies, Scorpion Child and Wilson.
The five-day 2014 ShipRocked cruise takes place on the Norwegian Pearl cruise ship and will take off from the Port of Miami on Jan. 26, returning on the 30th. The ship will stop at a private island in the Bahamas where the bands will perform on the beach along with many on board performances.
Another new surprise added to the schedule is Three Days Grace drummer Neil Sanderson coming out from behind his kit to offer up an onboard DJ set.
In addition to Five Finger Death Punch and Papa Roach, here are the previously announced bands on the trek: Three Days Grace, Device, Sevendust, Candlebox, In This Moment, Lacuna Coil, The Halo Method, Nonpoint, Aranda, Art of Dying, Young Guns, Crash Kings, American Fangs, Digital Summer and Andy Wood & The Amalgam.
There are a select number of rooms still available on the cruise, check the official website www.ShipRocked.com for all the details.