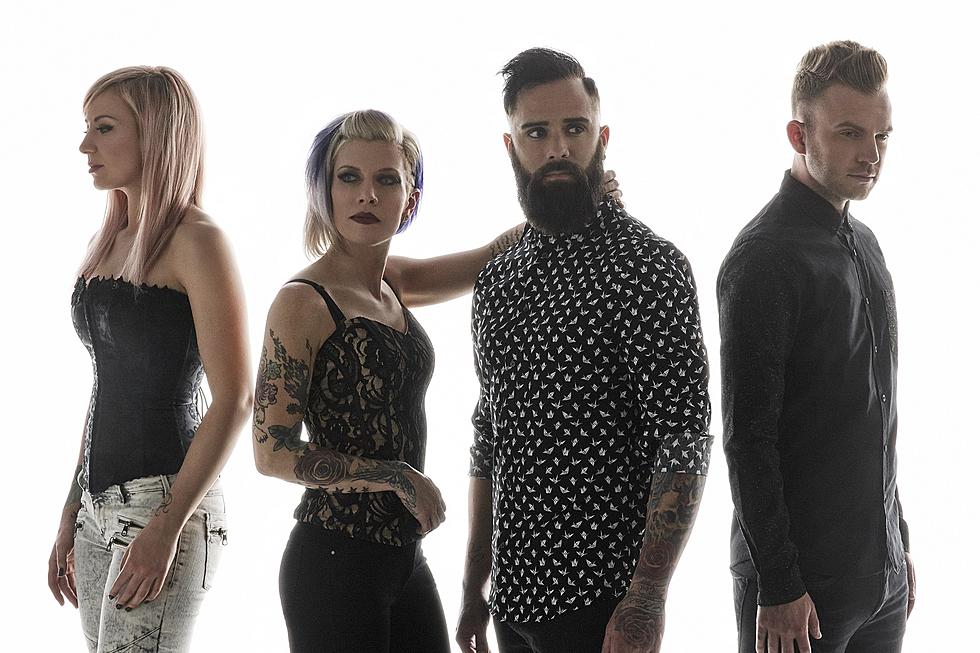 Skillet Unveil Two New Songs, While Band Reaches Streaming Milestone
Joseph Cultice
These are the best of times for Skillet. The band has a new album, Victorious, en route this August, with two brand new songs to share. Meanwhile, their previous works have helped them set a new record via the streaming site Pandora.
The two new songs that have arrived online are "Anchor" and "Save Me," both of which now become instant-grat tracks for those pre-ordering the Victorious album and also arriving on DSPs for those wanting to stream the tracks.
"Anchor" starts off as a more tender song in the Skillet canon, relying initially on somber piano notes and an ethereal-turning-anthemic delivery from singer John Cooper. You can hear the track below.
As for "Save Me," it's a bit heavier and more present with darker and more ominous guitar work. Cooper once again handles lead vocals, which are delivered with greater immediacy in the chorus. Take a listen below.
As stated, the Victorious album is due Aug. 2, and you can currently make your reservations via pre-order at this location. There are also bundle options available here.
Meanwhile, Skillet are doing quite well with their past work as well, as music service Pandora has revealed that the group has joined their "Billionaires Club," recently surpassing two billion streams.
"Skillet is without peer in the world of fist-pumping, faith-informed rock, a rare kind of band that shatters stereotypes and marketing plans, while tapping into emotional DNA of people from all walks of life, believers and skeptics alike," shares Pandora's Programming Curator Melissa Riddle Chalos. "It's phenomenal to see the success of a band that, 23 years in, continues to delivers hope on a sonically relevant scale."
Skillet will launch their next major rock tour in August, but still have some scattered dates throughout the summer. Keep up with all their touring and get ticketing information here.