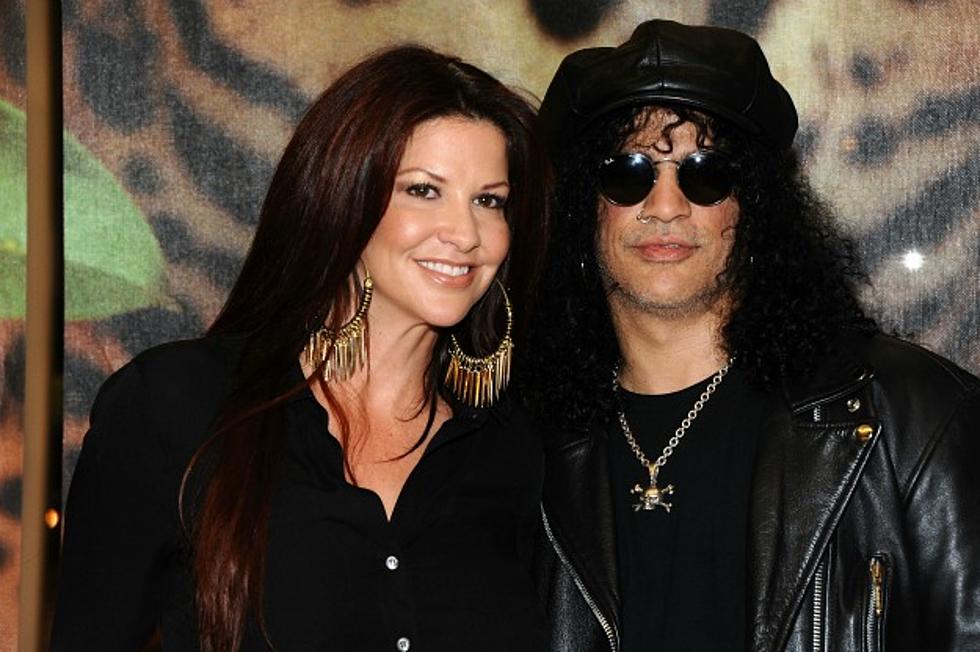 Slash's Wife Critiques Axl Rose's 'Jimmy Kimmel' Appearance, Weighs in on His Weight
Angela Weiss, Getty Images
Slash may be telling interviewers he's finished discussing his years in Guns N' Roses -- or his relationship with Axl Rose -- but that moratorium apparently doesn't apply to his wife, Perla Hudson.
Mrs. Slash tossed another log on the long-smoldering feud between Rose and his exiled former guitarist in a recent series of comments to Us Weekly, indicating she was less than impressed with Axl's appearance earlier this week on 'Jimmy Kimmel Live!'
"I was waiting for something enlightening and all I got was promotion for a show and his evident affinity for a chili burger," quipped Hudson. "Where is the love, Axl? And I stayed up for this? Sex, drugs and chili dogs. Long live Axl Rose. And a Halloween tree."
Continuing to joke about Rose's well-documented affinity for parting ways with band members -- and pointing out that he's no longer the rail-thin rock god he was in his youth -- Hudson added, "He's had a Slash, a Buckethead and a Bumblefoot, and evidently way too many Tommy's chili burgers! Hope there were some left for the audience!"
Perla was referring to Rose's announcement at the end of his segment that he was giving away burgers to all of the members of the studio audience.
Hell evidently hath no fury like a scorned guitarist's wife. We wouldn't expect to hear anything in response from Axl's camp, but you never know -- this war of words has been going on for nearly 20 years now, and shows no signs of stopping.