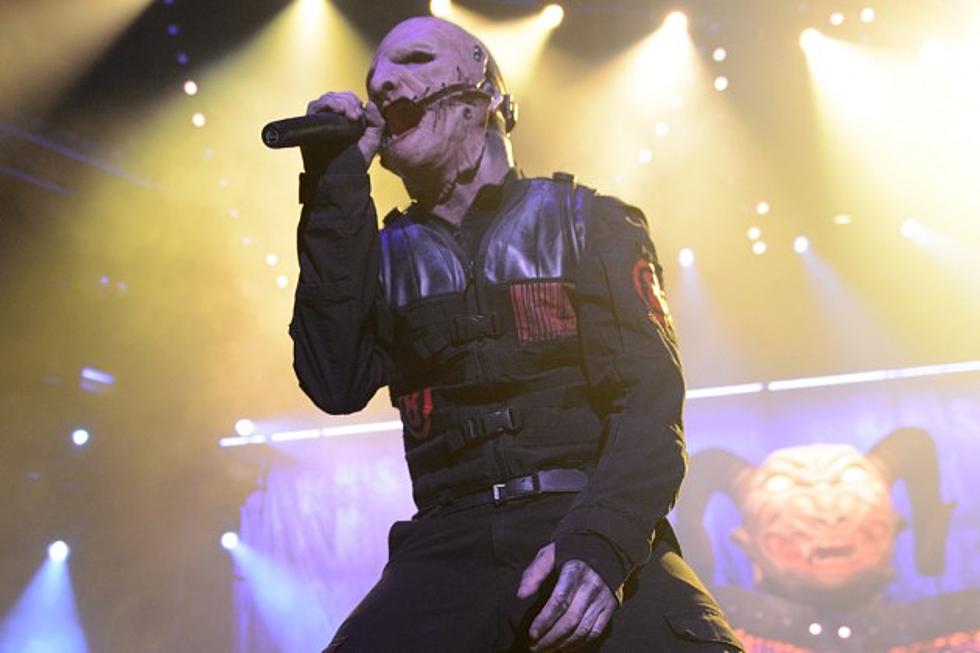 Slipknot's Corey Taylor Recalls Near Death Experience That Led to His Sobriety
Daniel Boczarski, Getty Images
"You can't be a better person until you start being a better person." Those are simple, yet wise words Corey Taylor delivered in a new podcast for Spotify Metal Talks. In a revealing chat, the Slipknot singer opened up about his choice to become sober back in 2003 and his fight to be a better person and make amends in the decade plus since then. If you have Spotify, you can listen to the podcast here.
Taylor talked of his last night with alcohol (transcription courtesy of Blabbermouth), "The last night I drank [in November 2003], I basically found myself hanging off the balcony of the hotel room at the old Hyatt house on Sunset [Boulevard in West Hollywood, California]. I was standing on the balcony, I was just about to fall, and a friend of mine actually grabbed me and pulled me back in. If he hadn't grabbed me, I'd be dead."
It was that pivotal moment that lead to Taylor's decision to get sober. The singer said it was a very difficult journey. He was in fact in the middle of recording the band's 2004 disc Vol. 3: (The Subliminal Verses), and he talked about the impact his sobriety had on the record. "First of all, my health was garbage. I gained a lot of weight. My vocals were so shot… I had to basically start over on everything that I had done at the beginning of it," Taylor continued. "And that's one of the reasons why that album is really hard for me to listen to, because I was trying something different. Because I was, like, 'I'm doing everything else different. I wanna try something different vocally.' And I'm not sure if it worked, to be honest. I mean, it worked for some of the songs, but not for all of 'em. 'Welcome' is one of the songs, I think, it worked kind of well."
Taylor says that he still focuses on his sobriety, even today. The singer commented, "It was about, basically, repairing bridges and dedicating yourself to being a better person. You can't be a better person until you just start being a better person. And it takes time for people to get used to that, it takes time for people to treat you that way. It took 10 years. And, luckily now, I'm kind of starting to feel the good part of that. But I'd done a lot of damage to a lot of people, and I'm still trying to make up for it. But it started with that album."
The Slipknot / Stone Sour singer is used to straight-talk about sensitive subjects. Besides his music lyrics, he has written two previous books about sin and the paranormal, respectively, and has a third one on the way. His latest tome is set to come out July 7 and is called You're Making Me Hate You.
You Think You Know Slipknot?
See How Old Corey Taylor + Other Rock Stars Are in This Birthday Gallery