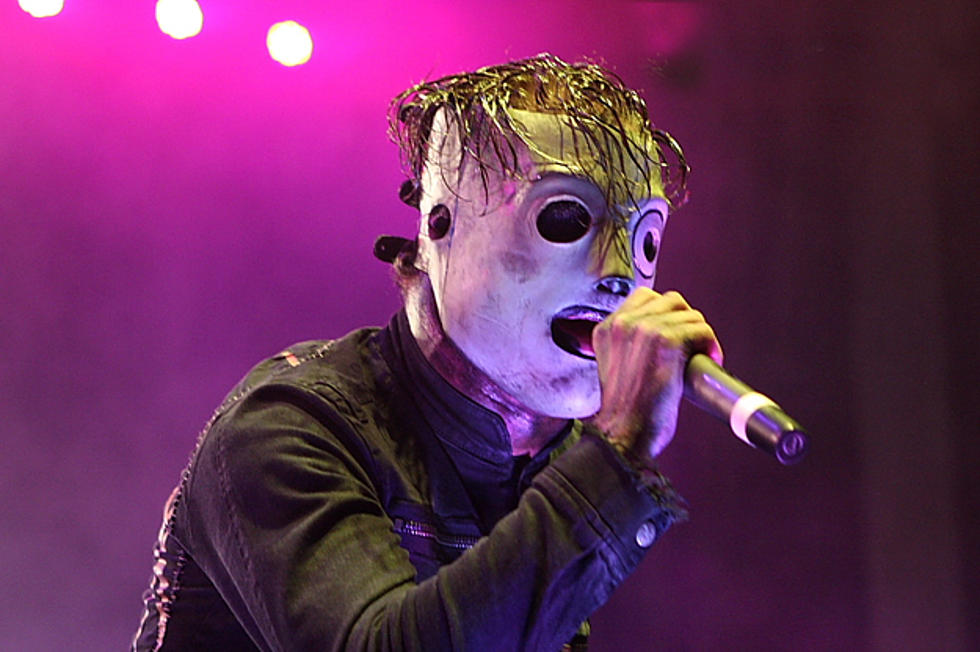 Slipknot's Corey Taylor on Replacing Paul Gray: 'There Will Never Be Another Mask'
Slipknot vocalist Corey Taylor recently opened up in an interview about continuing the band without beloved bassist and creative mastermind Paul Gray. In the interview, Taylor described the writing of Slipknot's upcoming album as a healing process, although it has been admittedly difficult to record and perform without the presence of Gray.
When asked by Canada's Jam! if touring has provided a sense of closure to the death of Paul Gray, Taylor spoke of the struggle to continue. "There's never going to come a time when we even entertain the thought of replacing Paul," says Taylor. "There will never be another mask. There will never be another #2. But to us, it's … I don't want to say we're looking backwards, but it's us showing the respect to Paul that we felt was necessary, and trying to figure out what the future holds for this band. Going into the studio without Paul is very, very daunting. But we're doing it right, you know. We're in no hurry to run right in and make an album. We're writing music here and there, putting some stuff together in the event that we all decide to do it. But there's no rush. It's a matter of doing it right. That's what this band is all about; doing it right and doing it with respect."
Taylor also spoke on his personal perception of what Slipknot's future may be. "What makes sense to me is to take the next couple of years and really put the right music together, not just run in with riffs and songs that may not represent where this band is at," says the vocalist. "We need to allow ourselves the time to get used to the fact that Paul is not there. Everyone needs to be able to say something on this album and really feel it. This is going to be how we reconnect. And it needs to start now with communication and sharing ideas and opening up and being able to embrace that. And it's going to take time."
Slipknot are currently co-headlining the 2012 Mayhem Festival with Slayer, Motorhead, Anthrax + more.