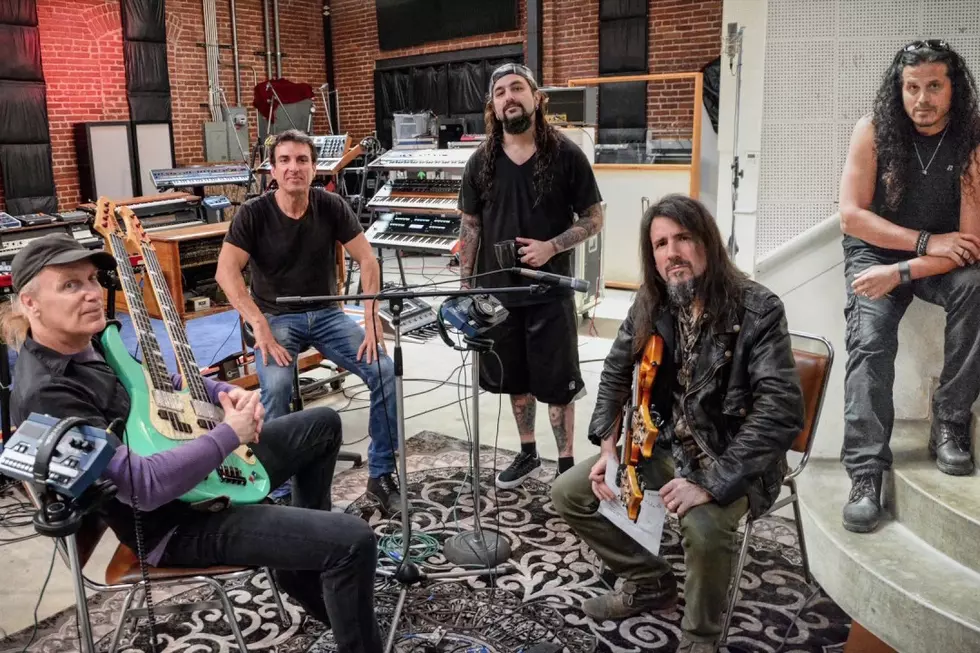 Sons of Apollo Book 2018 Orchestra Show, Plus News on the In Bloom Festival, Clutch + More
InsideOut/Sony Music
In addition to the big stories we covered today, Wire-to-Wire provides you with some of the other key rock and metal news items from Dec. 13, 2017:
- Queens of the Stone Age, Incubus and Highly Suspect will all play the In Bloom Festival March 24-25 at Eleanor Tinsley Park in Houston. The eclectic festival also features such top acts as Beck, Martin Garrix, Lil Uzi Vert, Explosions in the Sky and more. Get festival details here.
- Clutch not only debuted the new song "150 Pesos" recently, another new song called "Bad Decisions" found their way into their recent performance in Houston. Watch footage here. The band will hit the studio in January to start on their next studio album.
- Nine Inch Nails have provided fans with some high quality video footage of themselves back in July during tour rehearsals performing the track "The Lovers." Take a look here. The song appears on their Add Violence EP.
- Dying Fetus have booked four headline dates in the northeastern U.S. to start their 2018. Fans in Syracuse, Brooklyn, Waterford (N.Y.) and Reading (Pa.) will have a chance to catch shows Jan. 11-14. For ticketing details, check here.
- Obituary let you peer behind the curtain of some downtime with their new video for "Brave." Watch the band enjoying some practice and backyard fun at their home studio in Tampa, Fla. right here.
- King 810 will be releasing a new EP titled Queen that is coming out tomorrow. The band just released a new teaser that can be seen here.
- Catch your breath, then check out the new Story of the Year video for "Bang Bang" that you can see here. The concept mirrors the high energy of the song, and you can find the track on the band's latest album, Wolves.
- We Sell the Dead have released a new animated video for their song "Echoes of an Ugly Past." Watch the clip here. The band, which features In Flames' Niclas Engelin and former HIM drummer Gas Lipstick, will release their debut album Feb. 23.
- The Christmas music continues, with L.A. Guns' Tracii Guns sharing a new instrumental version of "Silent Night." Take a listen here.