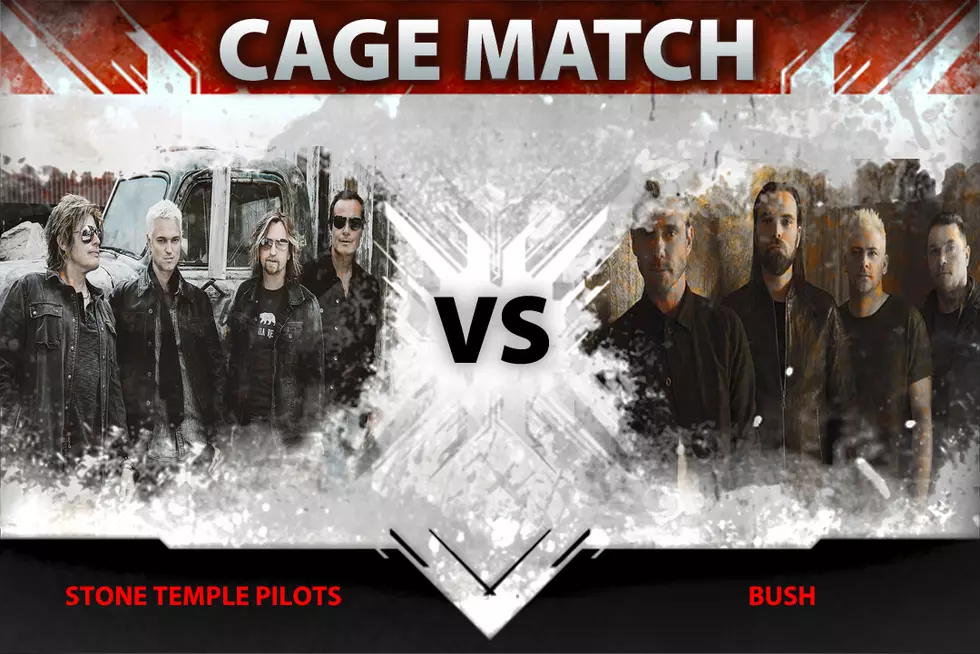 Stone Temple Pilots vs. Bush – Cage Match
Photo Credit Michelle Shiers / Zuma Rock Records
Stone Temple Pilots are on a roll. The band just finished their second straight Cage Match victory with "Meadow" besting Royal Blood's "I Only Lie When I Love You" and they'll look to keep the streak alive this week with their comeback single still going strong.
It's a '90s matchup of sorts this week with the Gavin Rossdale-led Bush stepping into the Cage Match with their current single "This Is War." The track was inspired by last year's horrific Charlottesville riots and Bush certainly have an impactful song on their hands.
So which '90s favorite do you want to see continue to thrive with their current singles? Will Stone Temple Pilots continue to roll with "Meadow" or will Bush's "This Is War" be up to the battle and take home the victory? Listen to both songs in the players below and let us know who you want to survive by voting in the poll provided.
(This Cage Match will run through Jan. 29 at 2PM ET. Fans can vote once per hour! So come back and vote often to make sure your favorite song wins!)
Stone Temple Pilots, "Meadow"
Rules of Cage Match:
Fans can vote once per hour for their favorite song. If a song remains the reigning champ for five straight Cage Matches, it is retired to the Loudwire Cage Match Hall of Fame. With so many great songs out there, we have to give other bands a chance!