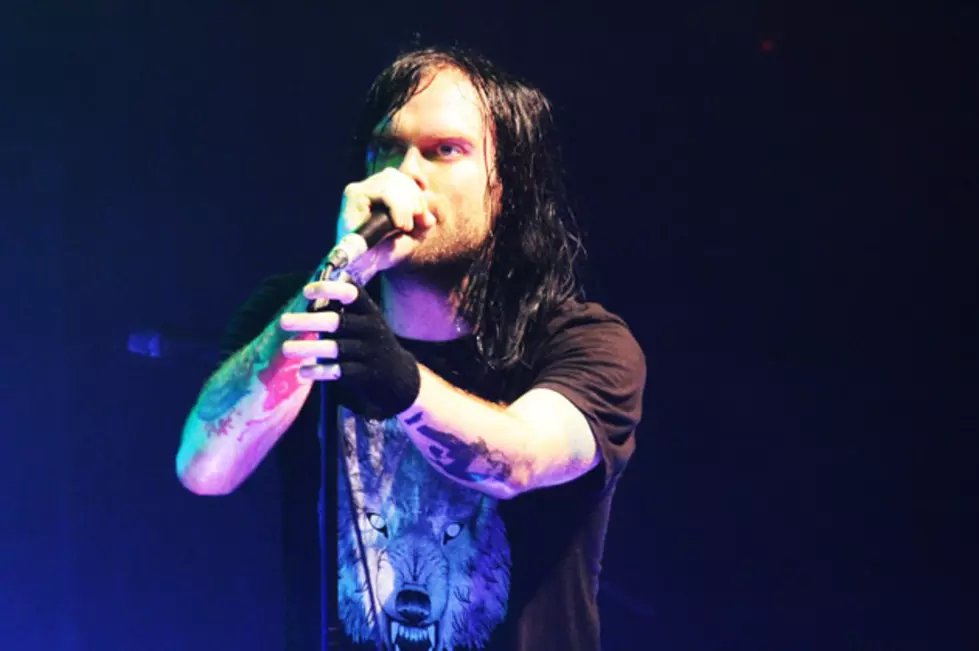 The Used Bring Vigorous Show to New York City
Liz Ramanand, Loudwire
The foundation at Best Buy Theater was tested last night as fans jumped to the music of The Used, We Came As Romans, Crown the Empire and Mindflow for the Take Action Tour.
The crowd went crazy as Used frontman Bert McCracken and his crew took the stage. Fans sang along to well known favorites such as 'The Taste of Ink,' 'Take It Away,' 'I Caught Fire,' 'All That I've Got' and, of course, 'A Box Full of Sharp Objects.'
McCracken addressed the crowd about his sobriety, and his revitalized force showed onstage as he sounded flawless. They also performed tracks off of their latest disc 'Vulnerable,' including'I Come Alive,' 'Put Me Out,' 'Hands and Faces' and 'Now That You're Dead.'
The crowd fed off of the energy of the band and it's no wonder why the Used have maintained such a strong fanbase and powerful presence for well over a decade.
Speaking of powerful presence, We Came As Romans rocked the house as crowd surfers made their way to the front while circle pits started up in the back. Vocalists Kyle Pavone and Dave Stephens ended the set by making their way into the crowd and handing their mics to some diehard fans for their voices to be heard.
Crown The Empire, hailing from Dallas, and Brazillian metallers Mindflow kicked off the energetic night.
For remaining dates where you can catch the Take Action tour, go here.
Check Out Photos of The Used, We Came As Romans and Crown the Empire
The Used:
We Came As Romans:
Crown The Empire: