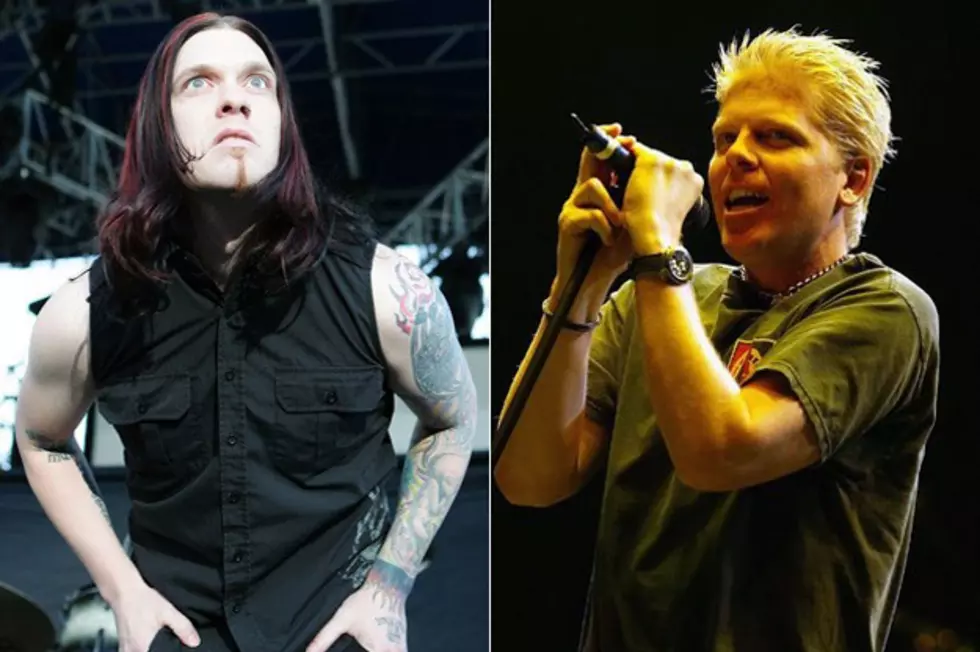 Top 20 Songs: Week of July 30-August 4, 2012
In this week's edition of Loudwire's Top 20 Countdown, Shinedown keep their No. 1 spot with their single 'Unity' off of their latest record 'Amaryllis.'
The Offspring climb a couple of spots to make their way to No. 2 this week with their single 'Days Go By.'
Meanwhile, Adelitas Way stay steady No. 3 with their single 'Criticize,' as Five Finger Death Punch fight their way up a spot from last week coming in at No. 4 with their track 'Coming Down.'
The Danish metalers Volbeat drop a few spots to round out the Top 5, with their song 'Still Counting' off of their 2008 album 'Guitar Gangsters & Cadillac Blood.'
Other bands holding strong on the list with their latest singles include P.O.D.'s 'Lost In Forever,' Green Day who climed five spots from last week's debut to come in at No. 7 this week with their song 'Oh Love,' as well as Halestorm and their latest hit 'I Miss the Misery,' just to name a few.
After a bit of a break from the countdown, Redlight King are back on the list with their tune 'Comeback' while female fronted metal outfit In This Moment make their debut with their new track 'Blood,' which rounds out the this week's roster of singles.
Check out the Top 20 songs below and be sure to tune in to Loudwire Radio this weekend to blast these tracks at full volume.
Loudwire Radio Top 20 Songs of the Week:
20. In This Moment, 'Blood'
19. Serj Tankian, 'Figure It Out'
18. Redlight King, 'Comeback'
17. Godsmack, 'Rocky Mountain Way'
16. Hellyeah, 'Band of Brothers'
15. Art of Dying, 'Sorry'
14. Saving Abel, 'Bringing Down the Giant'
13. Linkin Park, 'Burn It Down'
12. Deuce, 'America'
11. Slash, 'You're a Lie'
10. Staind, 'Now'
09. Seether, 'Here and Now'
08. Halestorm, 'I Miss the Misery'
07. Green Day, 'Oh Love'
06. P.O.D, 'Lost in Forever'
05. Volbeat, 'Still Counting'
04. Five Finger Death Punch, 'Coming Down'
03. Adelitas Way, 'Criticize'
02. The Offspring, 'Days Go By'
01. Shinedown, 'Unity'