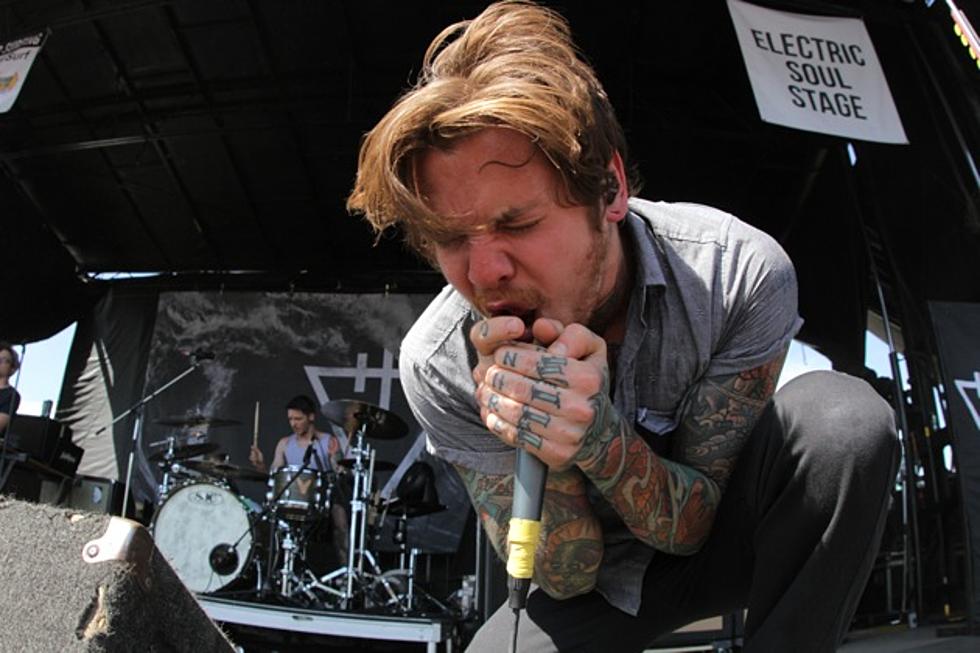 Vans Warped Tour Celebrates 20 Years With Energetic Stop in Pomona, California
Charles Epting for Loudwire.
With the Warped Tour celebrating its 20th anniversary, there's sure to be a number of surprises on this year's run. Already the fest stunned fans recently at Ventura with a last-minute appearance by Linkin Park. But whatever else happens on the tour, one thing is for sure: there is no other rock 'n' roll roadshow quite like this one. Steady as it goes, Warped is a traveling communal circus; a musical city on wheels that always seems to deliver.
At a recent stop at the Pomona Fairgrounds, the sold out show proved once more why this tour matters to so many young music fans. With the typical mix of up and comers and veteran artists, coupled with "you never know what you're gonna see" randomness, Warped has carved out a niche for itself that no other tour can touch.
As usual, all of the various stages bring together a cross-section of hardcore, metalcore and punk with smatterings of hip-hop, metal, reggae and more. But beyond the specific bands, which this year includes The Devil Wears Prada (pictured above), Falling in Reverse, Finch, Motionless in White, Breathe Carolina and dozens more, Warped will always be more about the environment than any one band; that place where teenaged misfits all of a sudden have a place to fit right in.
Loudwire spoke with Warped organizer Kevin Lyman, the man who dreamed up this concept two decades ago. And like he told us, at this stage of the game he doesn't want to mess too much with the formula. "We learned a long time ago what things work and what things don't. We work really hard to put together a show that these kids will not just enjoy today, but will also start looking forward to next year. We've had some amazing lineups over the years but every year at the beginning of a tour like this, I'm always proud to set look at the roster and say this is one of the best years ever. It's a challenge to mix-and-match like we do, but it's exciting to. When I walk around the grounds during the day and kids come up to me and tell me how much work means to them, that's what it's all about for me."
Check out our exclusive photos of the Warped Tour in Pomona below. And click here for the full list of remaining Warped Tour dates.