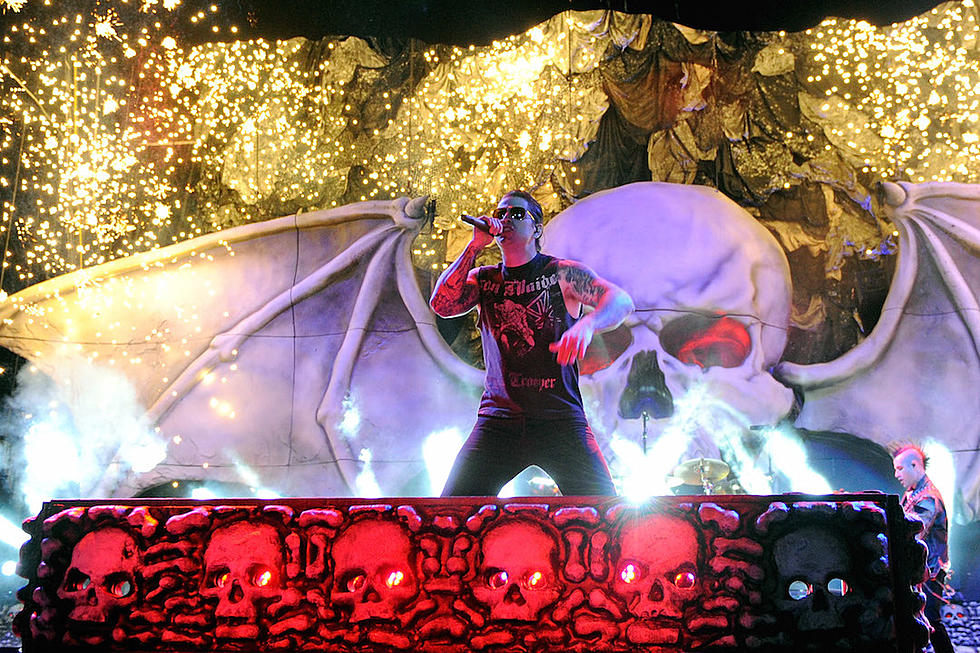 Watch Avenged Sevenfold's Live Concert Stream
Ethan Miller, Getty Images
Update: The concert is over, but is available to watch in its entirety in the player above.
Avenged Sevenfold promised a special live event would be taking place on Oct. 27 and earlier this week they revealed a completely groundbreaking, revolutionary, first of its kind event — and it's finally here!
Not only is the band offering a free, global live stream of their concert, it'll be available in a 3D, 360 degree virtual reality, fully immersive experience. This unique event was made possible as Universal Music Group, Capitol Records and VRTGO partnered together to give fans the ultimate thrillride at the best concert they've never been to. To check out the VR experience, download the VRTGO available for both iOS and Android, or visit Avenged Sevenfold's official site.
For those without a VR headset, don't fret! You too can watch the concert with a traditional stream at the top of the page. The show will kick off at 8:30PM PT and more information can be ascertained at the Avenged Sevenfold Facebook event here.
Reports of A7X's highly anticipated new album surfaced earlier, indicating the record will be released on Friday, Oct. 28, and will be titled The Stage. A rumored track listing has also been released, showing the album will contain 11 tracks totaling over 71 minutes including the epic new single "The Stage" and a lengthy, nearly 16 minute closing track, "Exist."
See Where Avenged Sevenfold Landed on the Top 50 Metal Bands Who Released Their First Album in the 21st Century
10 Unforgettable Avenged Sevenfold Moments