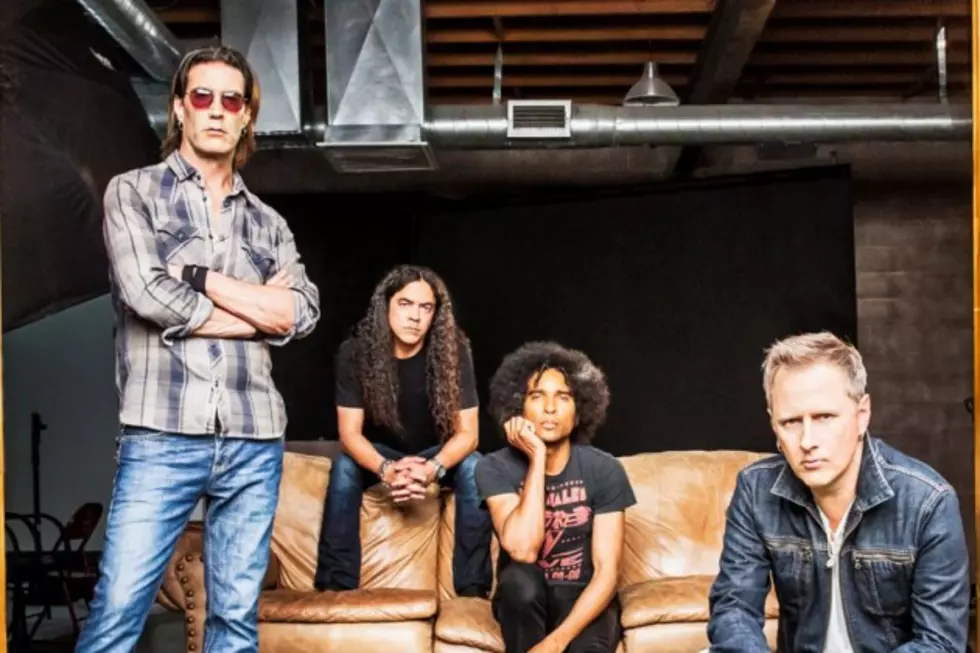 Alice in Chains Set to Rock Seattle Seahawks NFC Championship Halftime Performance
Capitol / Photo by Johnny Buzzerio
While we may not hear any Seattle bands on the airwaves on a certain Milwaukee station this week, you will get one of Seattle's finest rock bands playing halftime of the NFC Championship game. Alice in Chains are turning up to support their hometown Seahawks with a halftime performance at CenturyLink Field.
It remains to be seen what songs the band will play during their brief set, but with a catalog that includes 'Man in the Box,' 'Would?,' 'Them Bones,' 'Rooster,' 'No Excuses,' 'Heaven Beside You,' 'Check My Brain,' 'Your Decision,' 'Hollow,' 'Stone' and 'Voices' among others, they have plenty of standout cuts to choose from.
This isn't the first time that Seattle bands have turned out to represent the hometown Seahawks. Soundgarden kicked off the 2014-15 NFL season by performing for fans at CenturyLink Field prior to the Seahawks opening night game against the Green Bay Packers. Those same two teams are meeting Sunday to decide who goes to the Super Bowl.
In addition to Alice in Chains, pop star/actress Katharine McPhee will perform the National Anthem. McPhee can currently be seen on the CBS drama 'Scorpion.' The Seattle Seahawks / Green Bay Packers game kicks off at 3:05PM ET / 12:05PM PT this Sunday (Jan. 18).