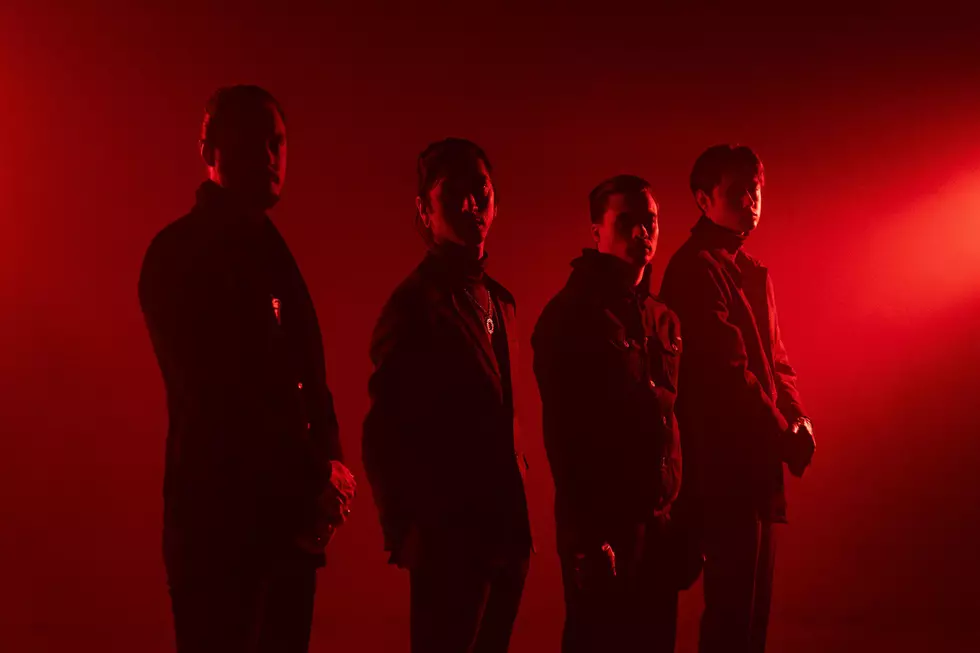 Bad Omens Book New 2023 U.S. Tour Dates + Festival Appearances
Oswaldo Cepeda
Bad Omens are currently on tour in Europe, but they'll be hitting the road in the U.S. again soon as they've just booked a new set of 2023 tour dates and festival appearances.
The new set of shows kicks off May 4 at 107.9's KBPI Birthday Bash in Greenwood Village, Colo., and will conclude June 4 in Wichita, Kansas. Of the 17-date run, five are festival appearances, including New Jersey's Bamboozle, Ohio's Sonic Temple and 105.7's Pointfest in St. Louis, Mo. Fellow rockers Erra and Invent Animate will serve as support throughout the run.
See the full list of dates below. Tickets go on sale this Friday. Feb. 17 at 11AM ET.
Bad Omens have become one of the most buzzworthy bands in rock 'n' roll las of late, especially after their song "Just Pretend" went viral on TikTok this past fall. They're one of several bands that made Pandora's "Artists to Watch" list for 2023, alongside Spiritbox, Architects, Memphis May Fire and a few others.
After their current European run is over, Bad Omens will head to Australia for a handful of dates in March. In addition to the aforementioned festival performances, they'll also play the Blue Ridge Rock Festival in Virginia this September. See their full itinerary on their website.
Bad Omens 2023 U.S. Tour Dates
May 4 - Greenwood Village, Colo. @ 107.9 KBPI Birthday Bash
May 6 - Atlantic City, N.J. @ Bamboozle Fest
May 12 - Oklahoma City, Okla. @ 100.5 KATT's KATTFEST
May 17 - Birmingham, Ala. @ Iron City
May 18 - Chattanooga, Tenn. @ The Signal
May 19 - Asheville, N.C. @ Orange Peel
May 21 - Myrtle Beach, S.C. @ House of Blues
May 23 - Raleigh, N.C. @ Ritz Raleigh
May 25 - Columbus, Ohio @ Sonic Temple
May 26 - Grand Rapids, Mich. @ Intersection
May 27 - St Louis, Mo. @ 105.7 KPNT The Point's Pointfest
May 28 - Fort Wayne, Ind. @ Clyde's
May 30 - Des Moines, Iowa @ Horizon Event Centre
June 1 - Omaha, Neb. @ The Admiral
June 2 - Kansas City, Mo. @ Uptown Theatre
June 3 - Memphis, Tenn. @ Minglewood Hall
June 4 - Wichita, Kan. @ Cotillion Ballroom
Your Guide to Rock + Metal Bands Touring in 2023
Check out over 150 rock and metal bands' touring schedules for 2023.