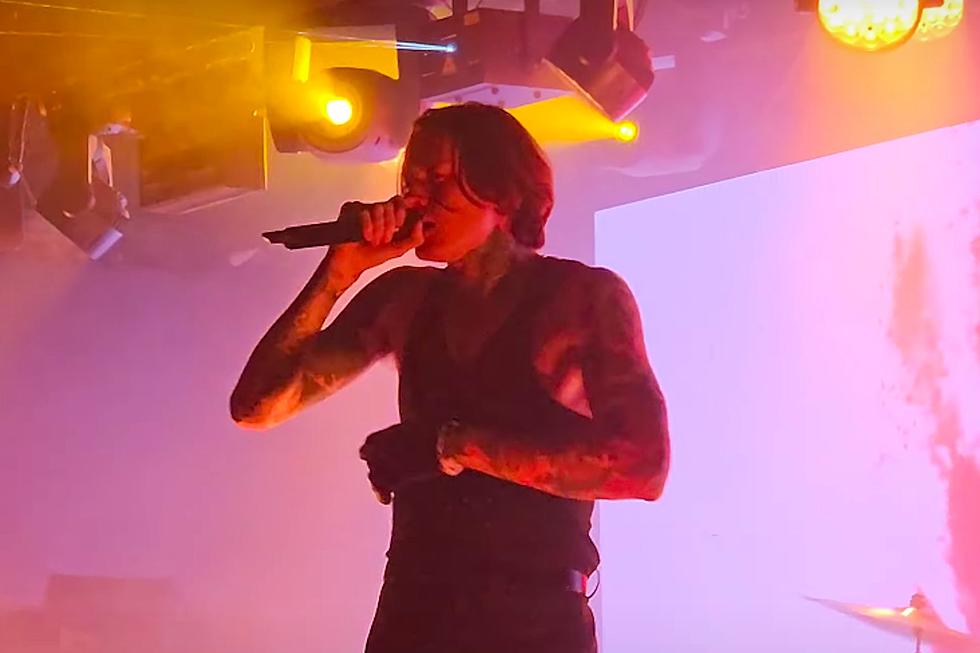 Bad Omens Set Cut Short Due to Vocal Issues, Singer Issues Statement
YouTube - TheBloodTheSteveTheBeers
Bad Omens are currently on tour in Australia, but those in attendance at their Sydney show may have noticed that the set was shorter than usual. The band had to cut their set short due to issues with frontman Noah Sebastian's voice, and the singer has issued a statement explaining his sentiments about it.
According to Setlist.fm, Bad Omens have been playing an average of 16 songs during their 2023 shows. But during their performance in Sydney, they only played eight songs.
"Tonight something happened with my voice that I can't explain as it's never happened to me before. I take so much pride in my endurance as a vocalist and such good care of my voice on tour that until now I've felt invincible, but tonight I was humbled and finally experienced every singer's worst nightmare, during our first time ever in Australia no less," Sebastian wrote in the statement, which has been posted on the band's social media.
"I chose to cut the set short instead of pushing on only out of concern that I'd potentially make whatever is wrong with my voice worse, and then also be unable to sing at the Knotfest performances that brought us here in the first place. With that said, my priority right now is getting my voice back to 100 percent in time for those last three shows here."
The singer further expressed his frustration and disappointment with the situation, adding that there was nothing he could do to change the outcome. The band is offering refunds to fans who wish to receive one.
Read the full post below.
Most fans have reacted positively to the situation, wishing Sebastian a full recovery.
READ MORE: Corey Taylor Names Three New Rock + Metal Bands 'Carrying the Flag for Heavy Music'
"You absolutely made the right decision, and your statement here on the socials just reinforces the perception your fans already have of you and the band. Please know, we'll all still be here waiting for your next tour of Australia and visit to Sydney," one fan wrote.
"Noah, please know that none of us are upset, we understand that you have to take care of your voice. You put on an amazing show for us regardless and I was so happy I got to still see you. I hope you're OK and I hope you can get some rest. Sending you lots of love and hugs," stated another.
The three Knotfest shows, which Bad Omens are still set to perform at as of now, will take place March 24 through the 26. They're the last dates of the band's current run, with their next show scheduled for early May. See all of the upcoming dates here.
10 Times Musicians Were an Emergency Fill-In
Even rock stars need a sick day sometimes...