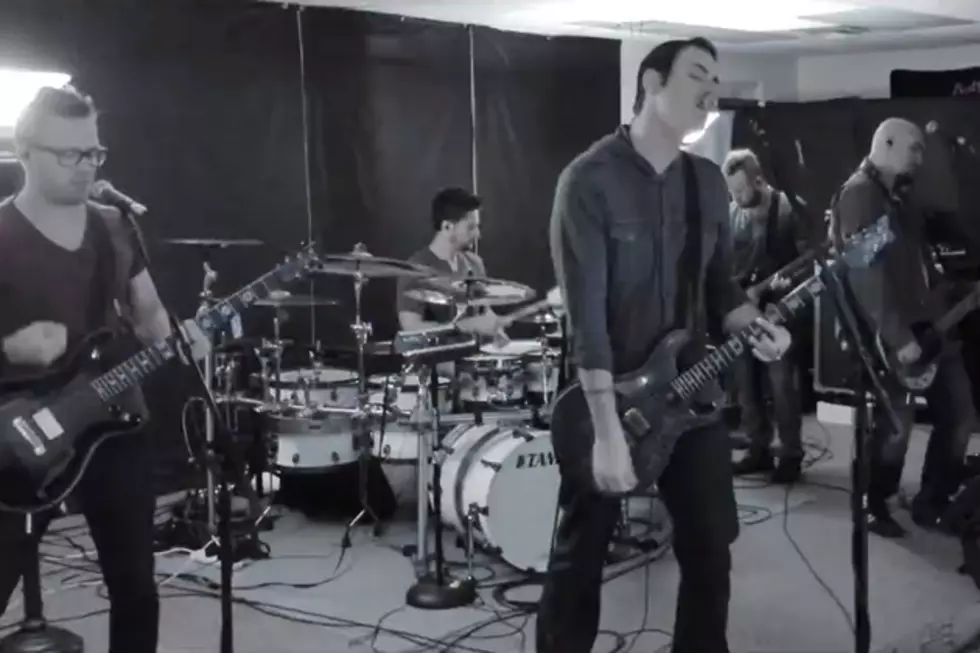 Breaking Benjamin Unveil New Single 'Failure'
Facebook: Breaking Benjamin
Last week, Breaking Benjamin gave you a little tease of the new song "Failure." Now, you can hear the whole thing. Take a listen in the player above.
Breaking Benjamin fans have surely been wondering what sort of effect would come with the band's four-year hiatus. "Failure" offers a surefire answer, as Benjamin Burnley's sound has remained stylistically true and undoubtedly solid. As fans continue to check out "Failure," they'll likely find exactly what they've been waiting for since Dear Agony dropped in 2009.
"Failure" will be featured on Dark Before Dawn, the band's first disc with its new lineup. The album is expected to drop on June 23. Speaking of that new lineup, it features founding frontman Benjamin Burnley flanked by former Picture Me Broken drummer Shaun Foist, ex-Forever Ouevre bassist Aaron Bruch, previous RED guitarist Jasen Rauch and ex-Adelitas Way guitarist Keith Wallen.
Burnley and his former Breaking Benjamin bandmates had a rather tumultuous split that ended in the courts. In 2010, the band announced plans for an indefinite hiatus so that the singer could deal with some health issues. Not long after, the band's label issued a greatest hits set and released a single that included a guest vocalist. However, the collection and single was issued without Burnley's permission and he took the band to court over the rights to the name. In 2013, he won the court case and later that year he started performing acoustic shows. By 2014, he re-populated the band with its current lineup.
Breaking Benjamin recently announced a spring tour. Dates begin April 17 in Pharr, Texas and run through the band's appearance at Rocklahoma in Pryor, Okla. on May 22. See all their dates here.
Breaking Benjamin, Dark Before Dawn Album Art