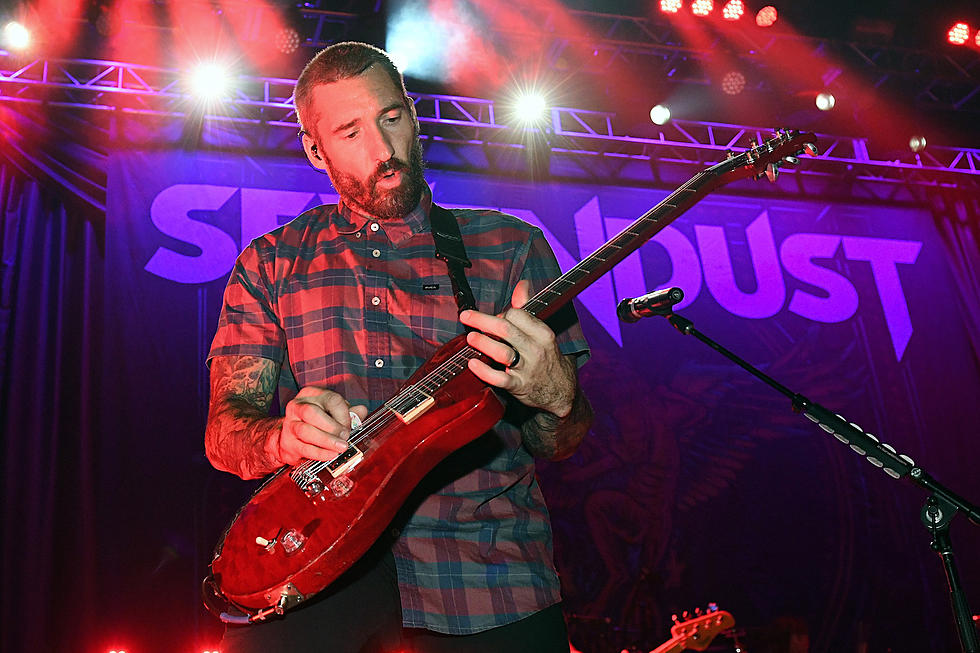 Clint Lowery Reveals Uplifting 'God Bless the Renegades' Title Track
Ethan Miller, Getty Images
Need something a little uplifting for your Friday? Well, God bless the renegades! Sevendust guitarist Clint Lowery has just unveiled the video for the title track of his upcoming solo album God Bless the Renegades and it should put you in the right frame of mind.
The Mark Lediard-directed clip centers on a group of skateboarders adding some magic to their day with colorful smoke enhanced tricks and seeking out the freedom of a cityscape rooftop to get away from the humdrum life.
"I wanted to give thanks and praise to the people who step away from the 'sheep' mentality," Lowery says about the song. "The forward-thinkers and dreamers who create real change and evolution — the ones who don't fear being different."
"God Bless the Renegades" comes from the album of the same name, which will arrive on Jan. 31 via Rise Records. Be sure to pick it up here.
The guitarist is currently finishing up work on the next Sevendust album and will promote it later in 2020 with the group, but he definitely has carved out some time to promote his solo album as well. Lowery will join Alter Bridge on tour in February. Dates can be found below and ticketing info can be found here.
Clint Lowery, "God Bless the Renegades"
Clint Lowery 2020 Tour Dates With Alter Bridge
Feb. 8 — Nashville, Tenn. @ War Memorial Auditorium
Feb. 9 — Indianapolis, Ind. @ Egyptian Room at Old National Centre
Feb. 11 — Huntsville, Ala. @ Mars Music Hall
Feb. 12 — Ft. Wayne, Ind. @ Clyde Theatre
Feb. 14 — Belvidere, Ill. @ The Apollo Theatre AC
Feb. 15 — Milwaukee, Wis. @ The Rave
Feb. 17 — Denver, Colo. @ Ogden Theatre
Feb. 18 — Salt Lake City, Utah @ The Depot
Feb. 20 — Las Vegas, Nev. @ House of Blues
Feb. 21 — Lake Tahoe, Nev. @ Montbleu Resort
Feb. 23 — San Francisco, Calif. @ The Regency Ballroom
Feb. 24 — Los Angeles, Calif. @ The Wiltern
Feb. 26 — Seattle, Wash. @ Moore Theatre
Feb. 27 — Spokane, Wash. @ Knitting Fact
See Sevendust in the Top 50 Nu-Metal Albums of All-Time