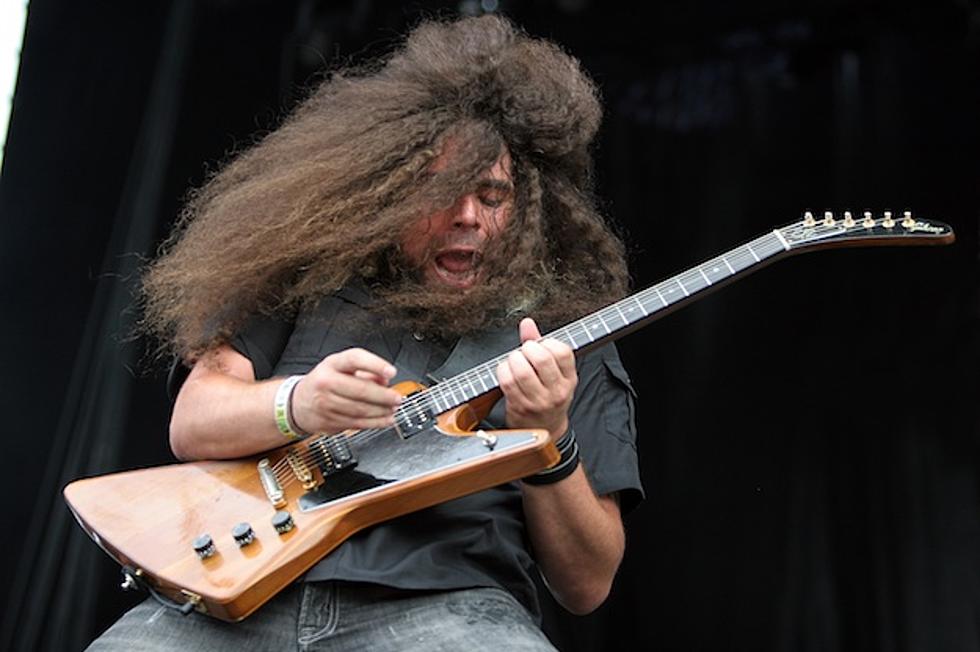 Coheed and Cambria Release Video Trailer For Upcoming Double Album 'The Afterman'
Roger Kisby, Getty Images
Coheed and Cambria's next release will be a double album, with the first one due later this year. 'The Afterman' will feature new bassist Zach Cooper and the return of drummer Josh Eppard. Cooper, of course, replaced Michael Todd after his arrest for robbing a pharmacy of prescription drugs in 2011.
'The Afterman: Ascension' will be released Oct. 9, with the second part, 'The Afterman: Descension,' set for a February 2013 release.The band has released a teaser video for the albums, which can be seen below.
Frontman Claudio Sanchez on the new album(s): "This is without a doubt, the most honest record I've ever written. Though all the songs can be interpreted through our main character in the story, they were initially written in a very spontaneous manner. In the past, I've always had a predetermined idea of what the story was going to be when I approached the songs. With 'The Afterman' being a new story within 'The Amory Wars' arc, I allowed the events of my life to drive the concept, and therefore opened up the songwriting to a fuller degree."
Produced by Michael Birnbaum and Chris Bittner, the 'Afterman' albums will be set in the 'Heaven's Fence' alternate universe and are part of 'The Amory Wars' series, which will be coming to the big screen.  Sanchez has partnered with actor/producer Mark Wahlberg to turn the comic book series into a live action feature film.
Currently on a North American tour opening for Iron Maiden, Coheed and Cambria will play a couple of festivals in England later this month before returning to the U.S. in September.  They have also announced four UK shows that will take place in November.
Watch the Trailer for Coheed and Cambria's 'The Afterman'