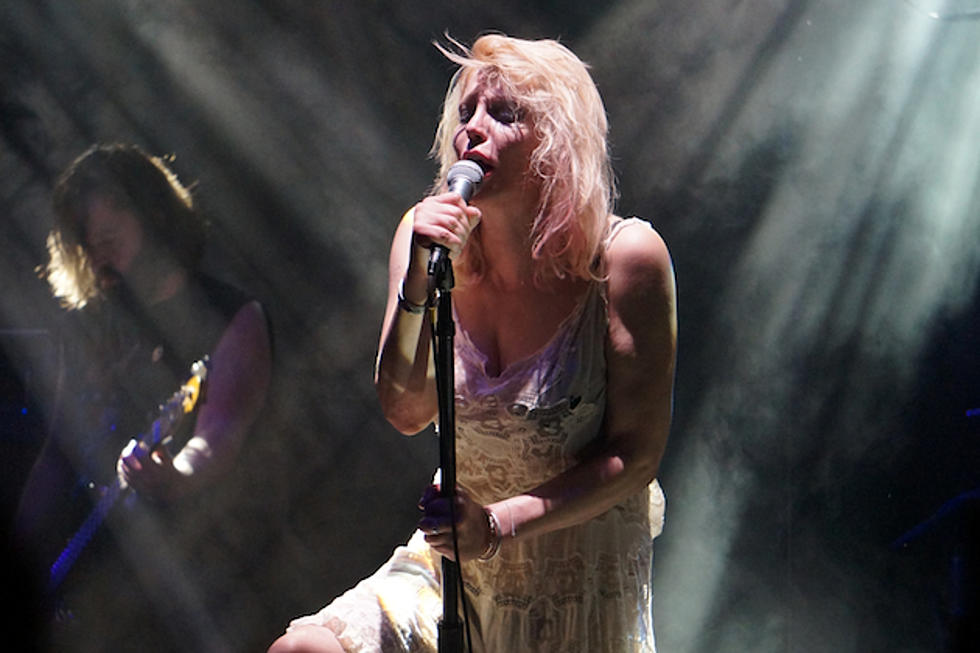 Courtney Love: Hole Reunion 'Would Only Mean Anything If We Did Something Relevant'
Spencer Kaufman, Loudwire
Courtney Love stirred up plenty of excitement revealing that she had been jamming with her former Hole bandmates Eric Erlandson, Patty Schemel and Melissa Auf Der Maur, but she later revealed that she may have jeopardized that reunion by letting the cat out of the bag too soon. In a new interview with Pitchfork, Love admits that a Hole reunion is not a definite and is still in the feeling-out stage.
She explains, "I'm not going to commit to it happening, because we want an element of surprise. There's a lot of i's to be dotted and t's to be crossed. It's next year's concern, but we've hung out, we've sat down, we've met, we've jammed. There's some caveats, there's some things people need. We're older—we're all mainlining vegan food, you know what I mean? Nobody smokes other than me. No one's on drugs. Melissa drinks red wine, like me, and Patty's sober."
She also adds that she'd like to include her current guitarist Micko Larkin in whatever is planned for the future, but explains that regardless of his potential addition, they would need an extra person for touring anyway. There's also one other caveat within a potential reunion.
Love says, "It would only mean anything if we did something relevant." She adds, "If we can get two killer songs together and then look at an album, we definitely would be looking at an album. I can't live on the oldies circuit."
She concludes, "The reason it's not happening this year is because I was too late to come to the conclusion that it should be done, and to find a manager that we all agree on." Love says that one good thing about the potential reunion is that none of the members have been dormant, so there's no having to get anyone back up to speed. And, she adds, "We all get along great. There are bands who reunite and hate each other's guts."
So look for Love still touring and releasing music as a solo artist this year, but if things fall into place with members of Hole's past lineup, a reunion could be in the works for next year.