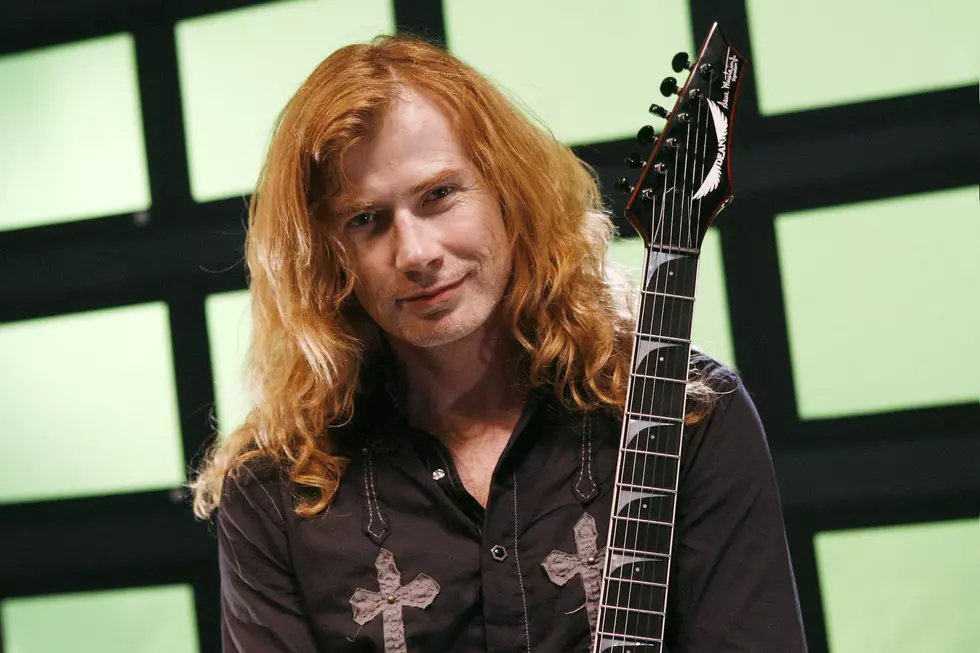 Dave Mustaine Writes Book About the Making of Megadeth's 'Rust in Peace'
Kevin Winter, Getty Images
But that's not all. A 500-piece jigsaw puzzle commemorating the landmark 1990 Megadeth release — part of Zee Productions' "Rock Saws" series — is due out around the same time. Adjacent albums Peace Sells… But Who's Buying? and Countdown to Extinction will also receive the puzzle treatment.
Per a synopsis from the publisher, the Rust in Peace book "covers the process of hiring the band and supporting cast, of trying to handle the ensuing success, and ultimately the pressure of fame and fortune — which caused the band to finally break-up. In short, it's a true story of groundbreaking anti-pop." It also comes with a foreword from Slash.
First revealed in January, Mustaine's memoir about the Rust in Peace period initially carried the title Building the Perfect Beast. Get more information on the upcoming Megadeth products below.
Rust in Peace: The Inside Story of the Megadeth Masterpiece Book
Megadeth "Rock Saws" Rust in Peace Jigsaw Puzzle
See Rust in Peace in Loudwire's Top 50 Thrash Albums of All Time