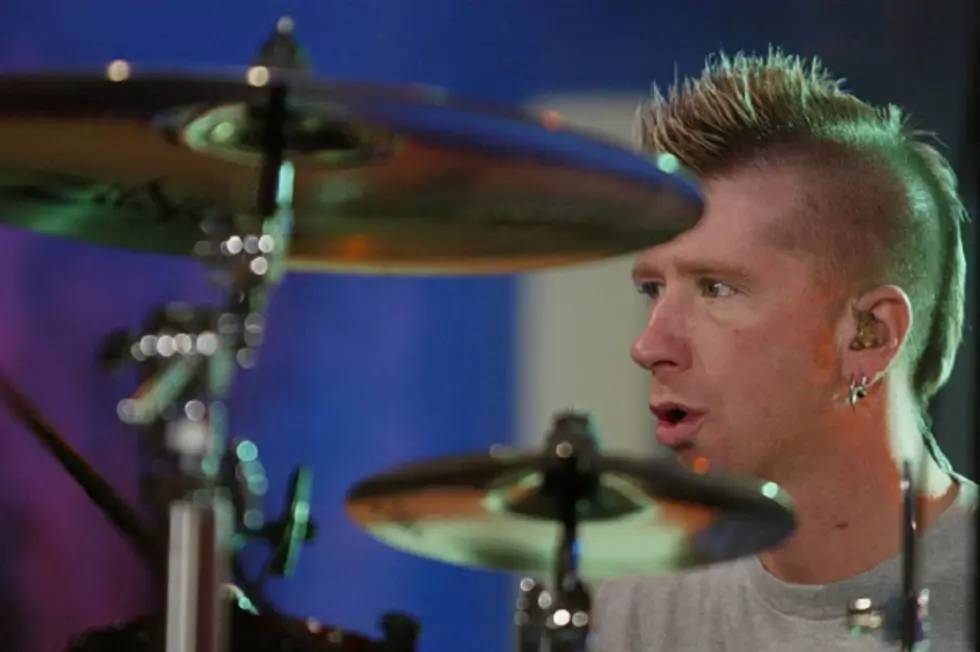 Ex-Staind Drummer Finally Addresses Departure From Band
A lot has been said by Staind about their new album -- how the hard-hitting disc is a return to form, about the tense atmosphere within the band during recording sessions, how that tension lead to the departure of longtime drummer Jon Wysocki once they finished -- but Wysocki himself has yet to comment on the split. That is, until now.
The drummer, who has since joined Chicago-based alt-metal act Soil, is legally bound from talking directly about his departure, and he's honoring that restriction. But that didn't stop him from discussing related issues, such as the recently released 'The Making of Staind,' a behind-the-scenes documentary that highlights the extreme dysfunction that unraveled the band.
"I would simply say it would not have been my choice to do a video of that nature," Wysocki tells the Valley Advocate. "I just don't understand why they wanted to put out a documentary that would show the band in that kind of light."
"I had nothing to do with the doc whatsoever," he continues. "But ... some of it was a little shocking -- both in content and the fact that scenes like that were chosen out of all the footage for the final video in the first place. So maybe some of it was said in the heat of the moment, or maybe that's the way some people in the band feel about me. They are entitled to their opinion, but I did put 17 years of blood, sweat and tears into the band, so I would say anything about my work ethic or not getting paid the same would not be a fair comment."
Despite all the ugliness, frontman Aaron Lewis still insists Wysocki is always welcome to return to Staind. "I did see that, and that was nice, and I will never say never," responds the drummer. "But as you know, when I commit to any project, I don't half-ass it. So my attention at present is firmly focused on my role as the newest member of the band Soil."
And with Soil, Wysocki has found something that was lacking from his final days with Staind. "Recording, touring ... making music in general should be and often is fun," he says. "When it's not, for me, is when it's time to move on. For now, I am 110 percent committed to Soil getting to the next level ... it's not over yet. I have a lot of good years left in me!"