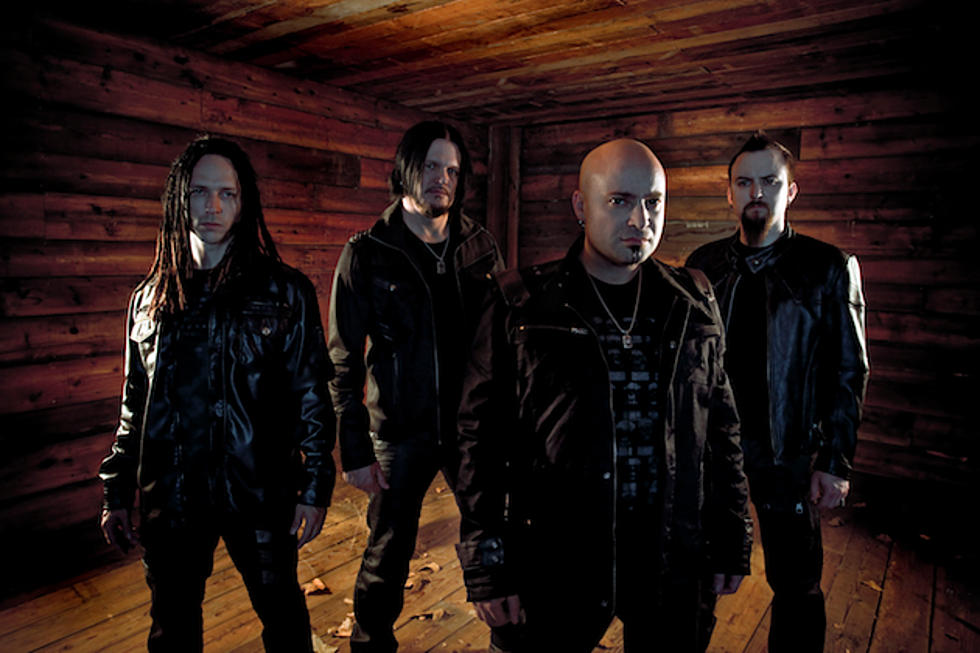 Favorite Disturbed Album – Readers Poll
Photo by Travis Shinn, Warner Bros. Records
Disturbed have been one of the dominant musical forces of the 21st century when it comes to hard rock and metal, kicking our collective asses with 'The Sickness' and leaving us wanting more with 'Asylum' before they decided to take a bit of a hiatus from recording. In this Readers Poll, we reflect on the work the band has done and challenge you to determine which of Disturbed's albums is their best.
Disturbed kicked things off with their stellar debut album, 'The Sickness,' in 2000. The disc featured their one-two punch of 'Stupify' and 'Down With the Sickness,' songs which really put the band on the map, plus the singles 'Voices,' 'The Game' and an interesting cover of Tears for Fears' 'Shout.' The 'Believe' album followed in 2002, bolstered by a trio of Top 10 singles -- 'Prayer,' 'Remember' and 'Liberate' -- keeping their hot streak alive.
In 2005, the band offered up the hard-hitting and anthemic album 'Ten Thousand Fists,' which featured the fan-favorite title track, plus Top 10 hits in 'Guarded,' 'Just Stop,' 'Stricken' and their chart-topping cover of Genesis' 'Land of Confusion.' Then, 'Indestructible' would follow in 2008. 'Inside the Fire' would skyrocket to the top of the charts, while the title track and 'The Night' hovered around the top spot. 'Perfect Insanity' also got some radio love in Canada.
The band's fifth and most recent studio album is 2010's 'Asylum.' The chart-topping release became their fourth No. 1 album and it featured the breakout track 'Another Way to Die.' The band would follow with a succession of rockers, including 'Asylum,' 'The Animal' and 'Warrior.' The disc also included the hidden track, 'Ishfwilf,' which is an abbreviated way of revealing they had covered U2's 'I Still Haven't Found What I'm Looking For.'
So there you have it -- five solid Disturbed albums. This may be one of our most difficult Readers Poll decisions yet, but we leave it up to you, Disturbed fans, to tell us what your favorite Disturbed album is. Place your vote in the poll below: