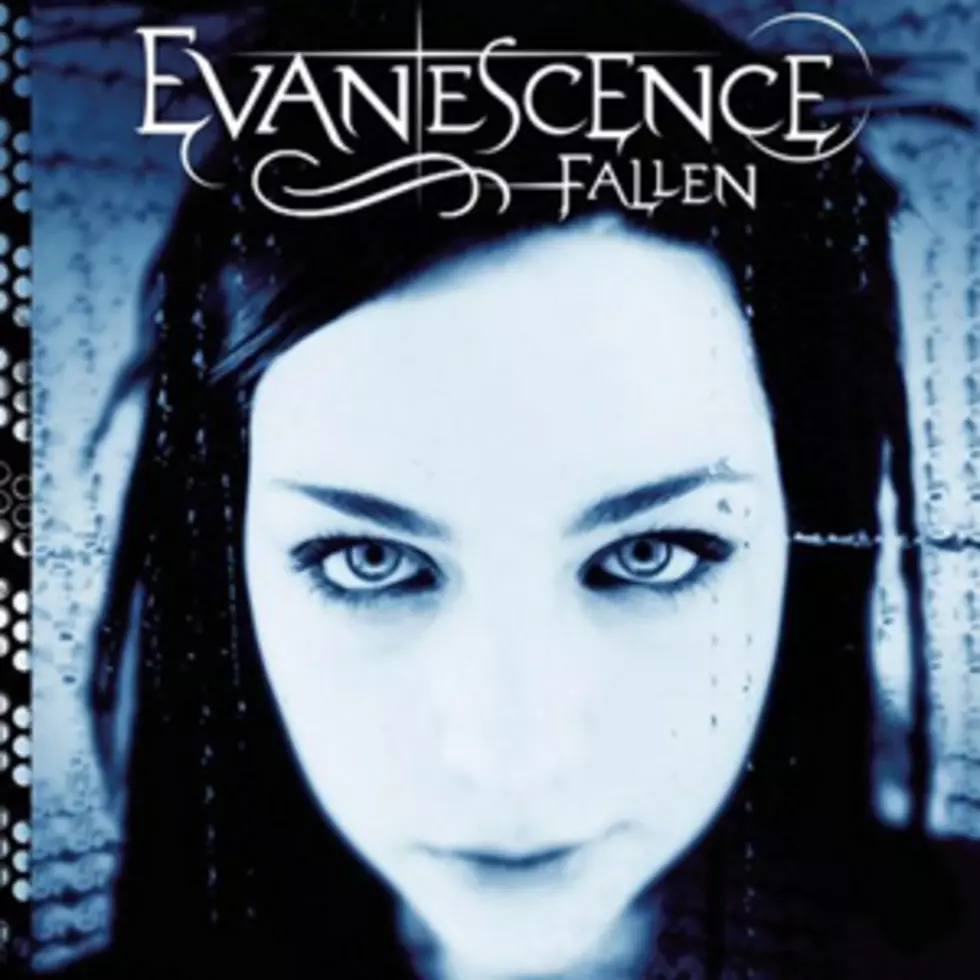 Favorite Song From Evanescence's 'Fallen' – Readers Poll
Wind-Up Records
Has it really been 10 years? On March 4, 2003, a little known band from Arkansas named Evanescence turned the music world on its ear with their powerful debut album, 'Fallen.' Led by the amazing vocal range and power of frontwoman Amy Lee and the songwriting of Lee and guitarist Ben Moody, the band hit on something that struck exactly the right chord with music fans.
The disc was introduced with the monster single 'Bring Me to Life,' which featured guest vocals from 12 Stones frontman Paul McCoy. It combined elements of nu-metal with gothic rock and became an instant hit, bolstered by additional support that came from appearing on the 'Daredevil' soundtrack, which dropped the same day as 'Fallen.' From there, the band followed with 'Going Under,' the group's initially planned lead single, that featured another powerhouse vocal performance from Lee. In addition, the piano ballad 'My Immortal' and the striking 'Everybody's Fool' also enjoyed success as singles from the album.
Though the band stopped releasing official singles after four cuts, the disc is full of great tracks. Songs like the appropriately titled 'Haunted,' the hard-charging 'Tourniquet' -- a song carried over from Soul Embraced by drummer Rocky Gray -- and the operatic and string-laden 'Imaginary' hit home. 'Taking Over Me' has that great piano opening leading into some chugging guitars. 'Hello' is an emotionally gripping ballad, while 'My Last Breath' proves to be more of an industrial rocker. And 'Whisper' finishes out the album on a rocking high note.
All in all, 'Fallen' produced eleven solid songs that introduced the world to what would become one of the top rock bands of the next decade. On the 10-year anniversary of the disc's release, our Readers Poll asks you to reflect on the 'Fallen' album and let us know which song off the disc is your favorite. Cast your vote in the poll below: