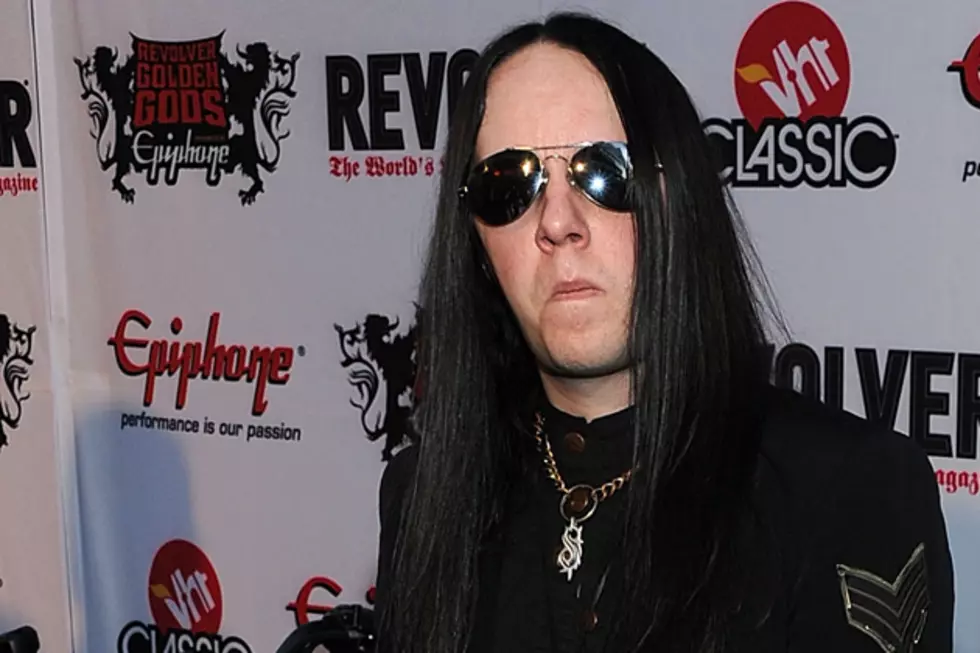 Former Slipknot Drummer Joey Jordison Completes New Album
Frazer Harrison, Getty Images
Former Slipknot drummer Joey Jordison has moved on with some new music. According to Blabbermouth, Jordison has been in the studio with producer Kato Khandwala and recently finished recording a disc that will feature Kalen Chase on lead vocals. Chase's credits include time touring with Korn as a backing vocalist and percussionist.
Details on the disc are still a little sketchy and it is not clear as to whether or not Jordison will release the album under the Scar the Martyr moniker or as a completely separate project. Jordison and his Scar the Martyr bandmates released their debut disc in 2013, but by April 2014, vocalist Henry Derek Bonner had split, citing "personal differences, artistic direction and a slew of business decisions that I cannot simply ignore." Since exiting Scar the Martyr, Bonner moved on to front Act of Defiance.
Slipknot parted ways with Jordison in December 2013, with Corey Taylor calling it one of the hardest decisions the group had ever made. They have since filled Jordison's void behind the drumkit with Jay Weinberg.
Jordison has been quiet of late, most recently posting a thank you to fans in late April via social media for recognizing his birthday.
See Where Joey Jordison Ranks Among the Top 50 Hard Rock + Metal Drummers
You Think You Know Slipknot?