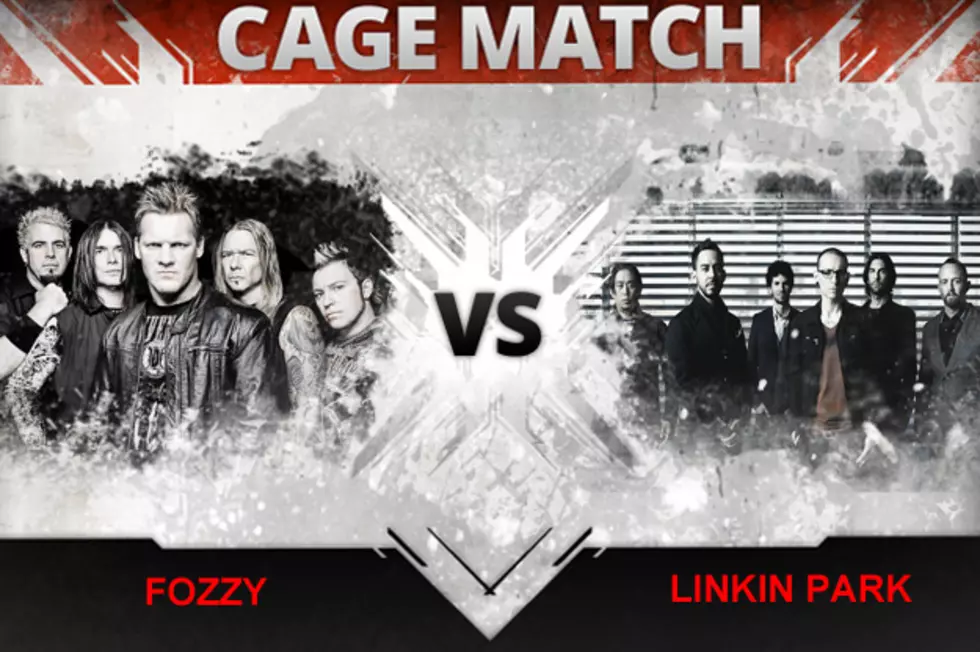 Fozzy vs. Linkin Park – Cage Match
Fozzy beat Papa Roach in the last Cage Match but can frontman Chris Jericho and his gang do it again against today's multiplatinum opponent?
Linkin Park enter the Cage Match with their latest single 'Lost in the Echo' off of their new disc 'Living Things,' which debuted at No. 1 on the Billboard 200 chart. Linkin Park are set to co-headline the Honda Civic tour with Incubus. For a full list of dates and cities, go here.
So will Fozzy continue to wear away the competition with 'Sandpaper' or will Linkin Park find their way to victory with 'Lost in the Echo'? Two very different songs with one goal in mind, a Cage Match win. So get in the action and vote for your favorite track below!
(This Cage Match has ended, click on the button below to vote for the next matchup!)
Fozzy, 'Sandpaper' (featuring M. Shadows of Avenged Sevenfold)
Linkin Park, 'Lost in the Echo'
Rules of Cage Match:
Fans can vote once per hour for their favorite song. If a song remains the reigning champ for five straight cage matches, it is retired to the Loudwire Cage Match Hall of Fame. With so many great songs out there, we have to give other bands a chance!