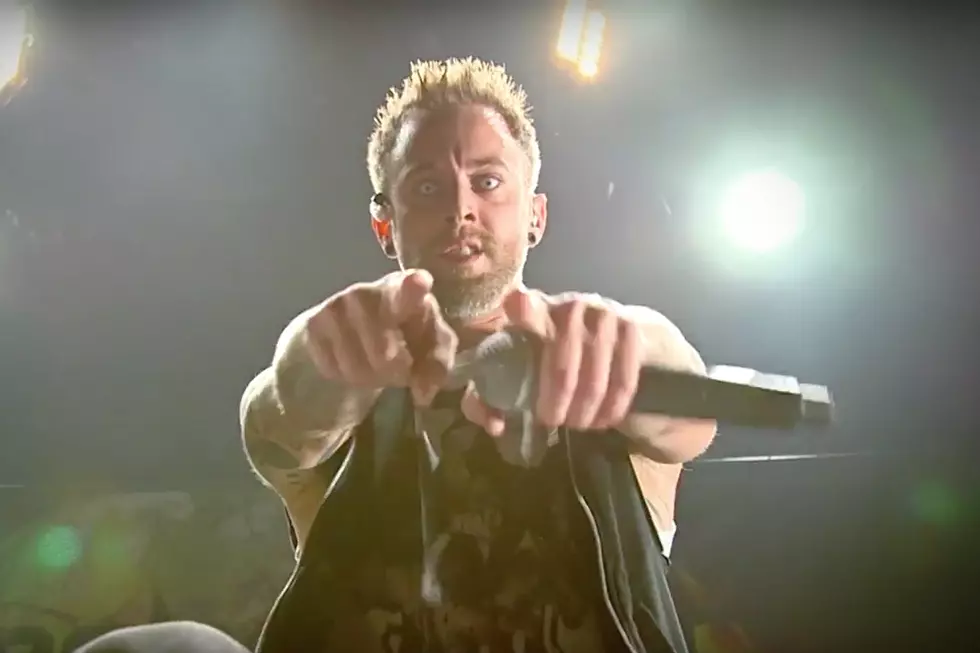 From Ashes to New Unleash 'Through It All' Live Video
YouTube
One of the best way to sell yourselves as a young band is to get out on tour and play. Another way is to show audiences who haven't seen you live a little bit of what your stage show is about in a video and we get to see some of the power and intensity of From Ashes to New in their new live video for "Through It All."
The band already released a more conceptual clip for the track, but the new live video first gives you a glimpse backstage as they prepare to take the stage and open the night playing to audiences on the Five Finger Death Punch / Papa Roach trek from last fall. Even though opening for major bands can be a difficult sell, you can see in the video above that the audience is not only into it, but actively participating in the energy that the band brings.
"Getting to tour with Five Finger and Papa Roach was absolutely surreal! The fact that we got to capture what that experience was like, performing for all these amazing people across the U.S., for the live 'Through It All' video was the icing on the cake," says co-vocalist Chris Musser.
"Through It All" has been the band's breakout single and now they have a full album to go with it. Day One just arrived in stores on Friday and the band couldn't be more excited.
Co-vocalist Matt Brandyberry states, "We have been sitting on this record for a while now so having to keep it to ourselves has been torture but also exciting. We could not be more proud of how Day One turned out and we can't wait for everyone to share our excitement!" The singer went on to say, "There is going to be material everyone is familiar with and there are the new songs that people have not heard but will show how much we've grown since the release of the first EP." The Day One album is currently available via Amazon and iTunes.
From Ashes to New will once again be playing early in the coming months, so be sure to come out early and see them playing alongside Atreyu and Devil You Know in March, and later this spring on the "We're All in This Together" trek featuring Hellyeah, Escape the Fate and New Years Day. Their spring touring starts March 5 in San Diego and comes full circle, concluding in San Diego on June 3. Dates can be found here.