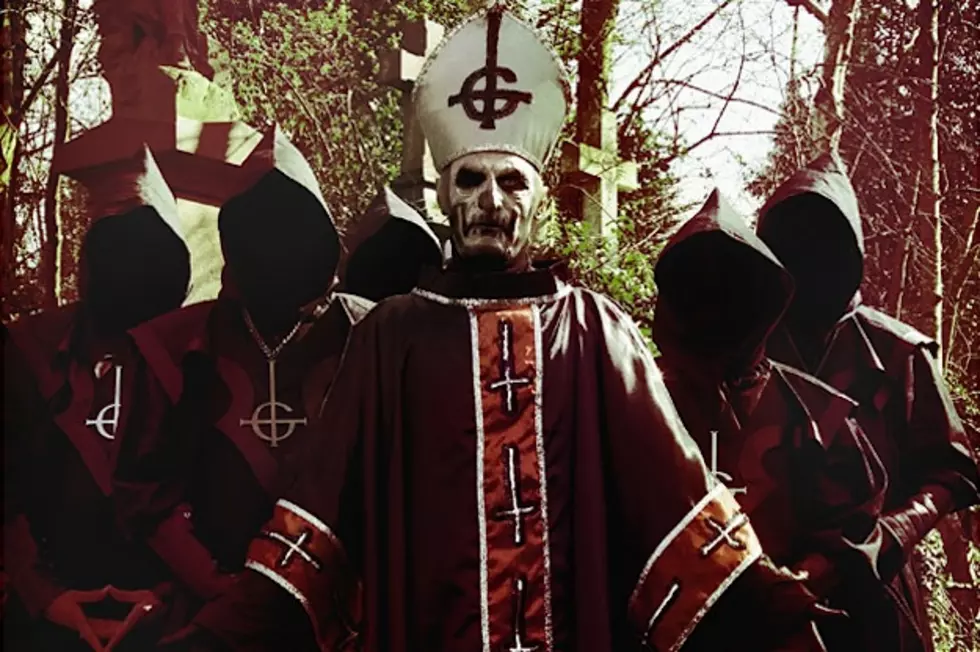 Ghost Unveil New Track 'Secular Haze' and Offer Free Download
Metal Blade
Swedish ambient heavy metallers Ghost have just released their first offering from their upcoming sophomore album. This offering comes in the form of a new song titled 'Secular Haze.' Even better, Ghost are giving it away for free.
If 'Secular Haze' is any indication of what the band's highly anticipated 2013 album will provide our ears, we've got something great to look forward to next year. For those who are unaware of Ghost, the band consists of five nameless ghouls draped in pious robes and masks, while the collective's singer dons the exterior of an evil Pope.
Ghost's vocalist, Papa Emeritus, is the only member given a name, although he now goes by Papa Emeritus II, perhaps to signify the proceedings of a second album.
Ghost's debut album, 'Opus Eponymous,' received an incredibly positive response from critics and metal / rock fans, mostly due to its originality, atmosphere and strong composition. Be sure to keep your ears tuned to Ghost throughout 2013, as they could certainly be one of the year's most important breakout acts.
To download 'Secular Haze' for free, head on over to Ghost's official website and type in your email. Also, see below to check out 'Secular Haze' performed live to take in both the sonic and visual elements of that which is Ghost.
Ghost, 'Secular Haze' (Live)