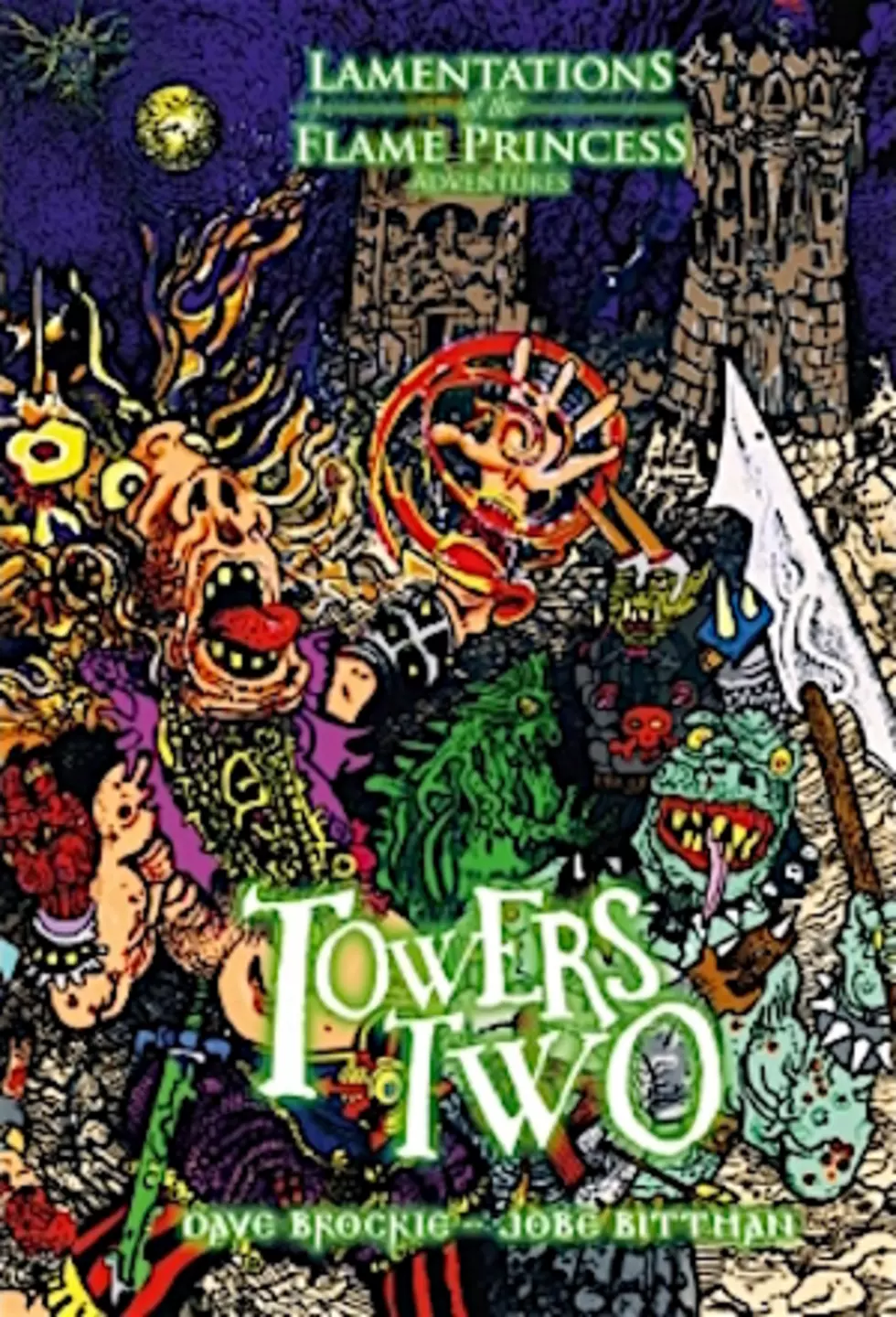 GWAR's Dave 'Oderus Urungus' Brockie Posthumously Releases 'Towers Two' Role Playing Game
LotFP
It's been nearly two years since we lost GWAR mastermind Dave Brockie, who played the part of omniscient front-thing Oderus Urungus. The artistic life of Brockie expanded far beyond music and fans will soon be able to enjoy one of the man's final works in Towers Two, a new role playing game.
Dungeons and Dragons not metal enough for you? Perhaps you're just looking for a new pastime to share with your friends. Well, Dave Brockie brought his GWAR-rified mind into Towers Two, which was co-written and co-illustrated by the man behind Oderus' mask. The 112-page full-color hardcover book is being touted as "the ultimate in sleaze and sorcery," so we know all your sick scumdogs are on board.
Check out this official description of Towers Two:
Dave Brockie (GWAR, Whargoul) and Jobe Bittman (The Monster Alphabet, The One Who Watches from Below) bring you a sordid adventure in a countryside ravaged by unending war!

Featuring the Eloi! The Suck-Thing! The Loi-Goi! Spooks! Osuka the Talkative! The Sea Slut! Pig-Men! Truly unmentionable magic! The two brothers in their Towers Two!

Lavishly illustrated by Jeremy Duncan and Dave Brockie himself, this tome also contains an appendix with the last unabridged, unedited draft submitted by Brockie before his death.

Towers Two is an adventure for use with Lamentations of the Flame Princess Weird Fantasy Role-Playing and other traditional role-playing games.
The print copy of Towers Two is currently going for 27.50€ (roughly $30) and with each purchase, you'll get the PDF file of the game for free. Hail Oderus and Hail GWAR! To grab Towers Two, head over to the Lamentations of the Flame Princess store.
Oderus Urungus Reads 'Goodnight Moon'
See Oderus Urungus in the Top 50 Rock + Metal Frontmen of All Time