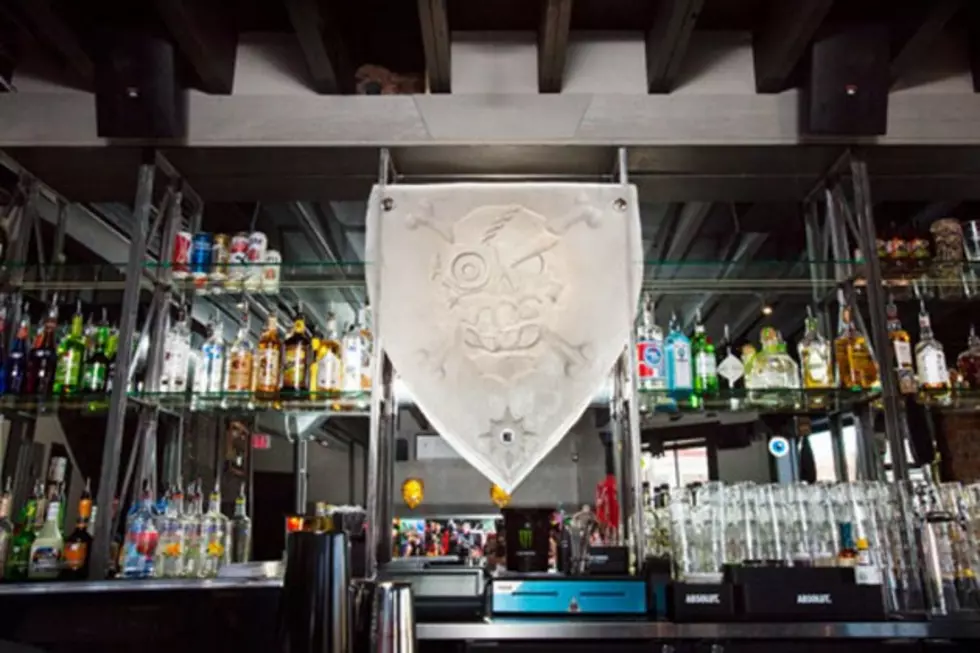 GWAR Officially Open GWARbar Restaurant
Photo by Killshot Photography
GWAR have added to their empire, recently launching the GWARbar in Richmond, Va. Late front-thing Oderus Urungus had made a promise to open the establishment in 2014, and a New Year's Eve bash marked the spot's official opening.
The GWARbar is located at 217 W. Clay St. in Richmond's historic Jackson Ward arts district and fans have turned out en masse to check out the latest addition to the Virginia restaurant scene.
Dave Brockie (aka Oderus Urungus) teamed up with James River Distillery's Jonathan Staples to create the idea for the GWARbar, and along with partner Travis Croxton of Rappahannock, the GWARbar is now open and fulfilling its mission to bring "intergalactic junk food" to the good people of Richmond and visiting GWAR fans.
Patrons can sip signature drinks out of the specially designed GWAR Tiki mug and the item, seen below, is certain to be a popular collectible.
GWAR guitarist Michael Derks adds, "The thing most people are surprised about is just how damn good the food is. Head chef Jeremy Dutra (who also drums in Richmond's US Bastards) has made my vision of gourmet junk food rock! With items like our Scumdogs (house made sausages) and McDuckets (a duck, chicken, cheese and truffle nugget), we are turning your guilty pleasures into gastronomic masterpieces!"
GWAR's Oderus Urungus Reads 'Goodnight Moon' (Uncensored)