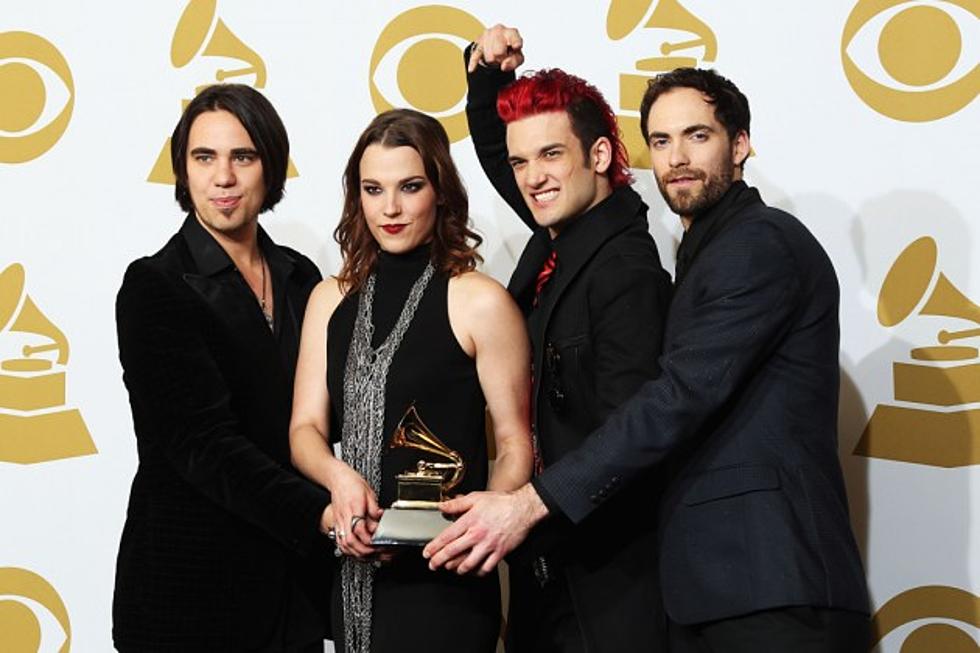 Halestorm Enter Cage Match Hall of Fame
Frederick M. Brown, Getty Images
Congrats are in order for Halestorm, who just earned their very first entry into the Loudwire Cage Match Hall of Fame with their single "Apocalyptic." The group finished off their five-victory run with a significant margin over Stone Sour's "The Dark."
"Apocalyptic" started off by winning a close-fought victory over Slash's "Bent to Fly." All That Remains' "This Probably Won't End Well' scuffled, but eventually fell to Halestorm as well.
The biggest competition during the win streak came from The Offspring's "Coming for You," which earned 48.5 percent of the vote before falling. And prior to Stone Sour, Halestorm earned a decisive victory of Kid Rock's "First Kiss."
Once again, congrats to Halestorm, as Loudwire's readers helped send "Apocalyptic" to the Cage Match Hall of Fame. Take another listen to the song below and see the previous Cage Match Hall of Fame entries by clicking the button at the bottom of this post.
And don't forget, Halestorm are playing the 2015 Loudwire Music Festival, taking place June 26-28 in Grand Junction, Colo. For tickets and more info, click here.