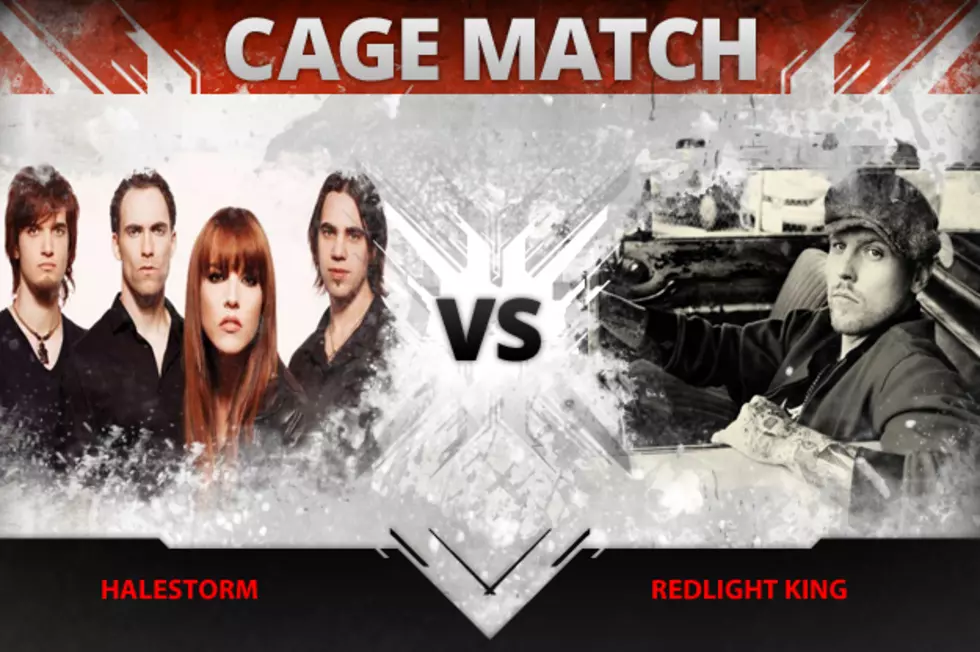 Halestorm vs. Redlight King – Cage Match
Atlantic Records / Hollywood Records
First off, congrats are in order for Black Veil Brides, who completed another Cage Match Hall of Fame run as 'We Don't Belong' earned five straight victories. With that song's retirement, it's time for two new opponents in the Loudwire Cage Match.
Halestorm are digging deeper into their 'The Strange Case Of … ' album with the anthemic, hard-rocking song 'Mz. Hyde' serving as their most recent single. The band is currently off the road, but they will head to the U.K. and Europe during the month of April.
Their opponent in the latest Cage Match will be Redlight King. Kaz and his crew are rocking the powerful new single, 'Times Are Hard,' a song that fits with the times. Redlight King are currently off the road, but more dates in support of their 'Irons in the Fire' album are expected soon.
So who will be the next Cage Match victor? That's up to you to decide. Listen to Halestorm's 'Mz. Hyde' and Redlight King's 'Times Are Hard' in the players below and let us know which song you think deserves to advance to the next Cage Match.
(This Cage Match will run until Monday, Feb. 24, at 2PM ET. Fans can vote once per hour! So come back and vote often to make sure your favorite song wins!)
Redlight King, 'Times Are Hard'
Rules of Cage Match:
Fans can vote once per hour for their favorite song. If a song remains the reigning champ for five straight cage matches, it is retired to the Loudwire Cage Match Hall of Fame. With so many great songs out there, we have to give other bands a chance!