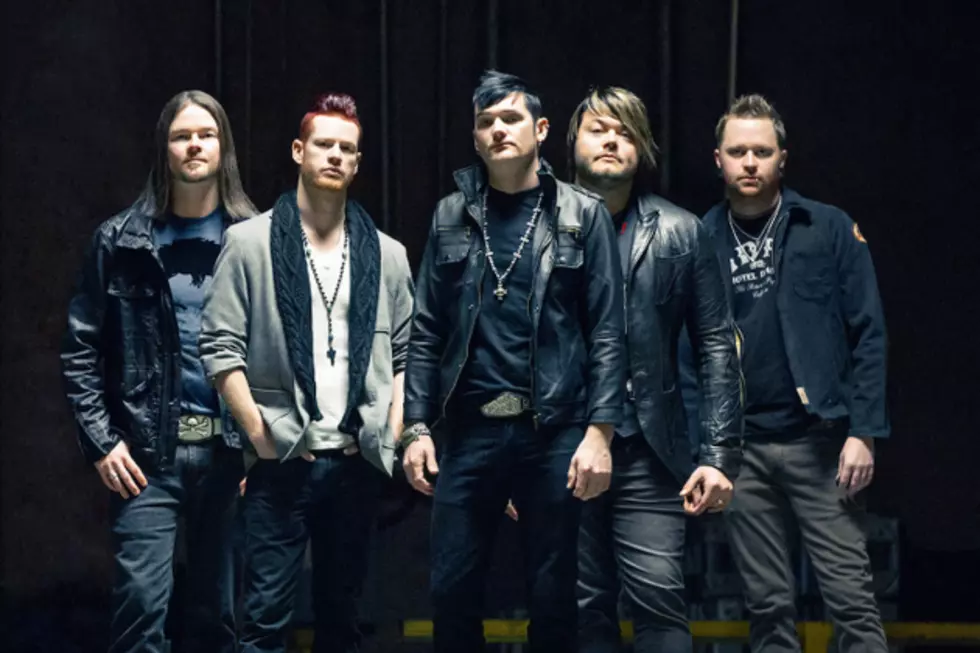 Hinder Already Replace New Singer With Another New Vocalist
Facebook: Hinder
It's deja vu, all over again. Hinder have once again announced they've found a new vocalist for their group, and it's not Nolan Neal, who was unveiled as the band's new singer in the fall. In a new post on Facebook, the group has announced their new vocalist will be their co-producer Marshal Dutton.
Back in November, the group released a lyric video for their new song 'Hit the Ground' that featured Neal at the mic, and Dutton as a co-producer. At that time it was thought that Neal would be the permanent replacement for the band's original frontman, Austin Winkler, who left the group in 2013 after a long battle with substance abuse issues.
The band said of their new vocalist Dutton, "We have been searching to find the perfect fit for two years now and recently came to realize that it was right under our nose the entire time. Marshal has been a part of the Hinder family since 2009 - when he began co-writing/producing on the All American Nightmare album. He has been a co-producer on every Hinder release since, and truly loves this band as we do. We have been the best of friends for many years and we couldn't be more excited for the future!"
According to MusicJunkiePress, Dutton filled in for Winkler on some tour dates during the original singer's hiatus from the band. If you're interested in hearing Dutton's vocal chops, we rustled up a YouTube video of him performing at a bar in 2012. Check out his singing below. For those seeking more background on Dutton, he's also a member of the country band Drankmore.
Hinder have scored huge hits at radio with songs like 'Lips of an Angel,' 'Get Stoned' and 'Use Me.'
Watch Marshal Dutton Perform in 2012: