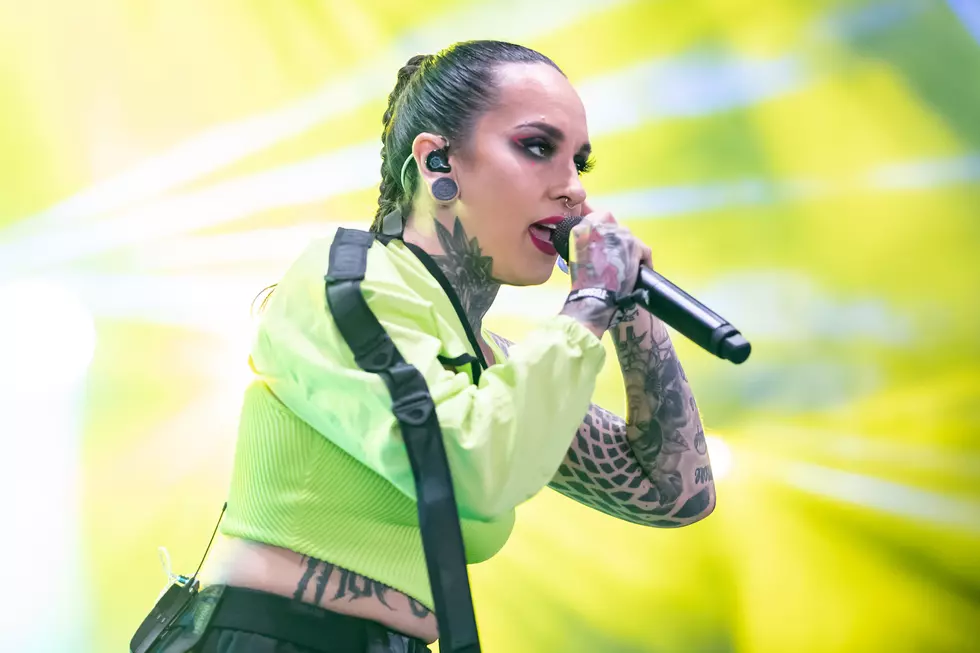 Jinjer's Tatiana Shmayluk Celebrates Seven Months Sober, Metal Musicians Congratulate Her
Miikka Skaffari/Redferns, Getty Images
Jinjer frontwoman Tatiana Shmayluk has shared a post on Instagram in celebration of seven months of sobriety.
The 36-year-old singer didn't say much about her achievement, but merely mentioning it is enough of an achievement in itself. Over the last couple of years, we've seen veteran metal artists such as Gary Holt (Exodus, Slayer) and Andreas Kisser (Sepultura) announce they've given up drinking alcohol and Shmayluk is making the decision to go sober quite earlier in her own career.
"#7monthssober today. Let's see how far I can get," writes Shmayluk on Instagram, following the message with a first place medal emoji.
READ MORE: How Jinjer's Tatiana Shmayluk Learned to Scream
Metal Musicians Who've Shown Support for Tatiana Shmayluk's Sobriety
DevilDriver's Dez Fafara, who is also sober, comments, "BEYOND APPLAUSE" with a lot of clapping and raised hands emojis. He's a great one to have in Shmayluk's corner as well since Jinjer are managed by Oracle, the management group founded by Dez and his wife Anahstasia.
Frederic Leclercq (Kreator, Sinsaenum, ex-Dragonforce) shows his support via a clapping emoji while Richard Shaw (ex-Cradle of Filth) exclaims, "Congratulations!"
Guitarist/vocalist Petri Lindroos (Ensiferum, Warmen, ex-Norther) sends his congratulations as well, noting he is currently eight years sober.
Alex Lopez, Shmayluk's fiancé who played drums for Suicide Silence from 2006 until last year and is now the touring drummer for P.O.D., comments with a pair of emojis — fire and raised hands.
Catch Jinjer on Tour
Jinjer are currently on the road as part of Disturbed's Take Back Your Life Tour and have also scheduled headlining appearances in the U.S. and Canada right after that run concludes.
Rock + Metal Songs With Social Messages
Music has the power to move people. It also has the power to move them to action.