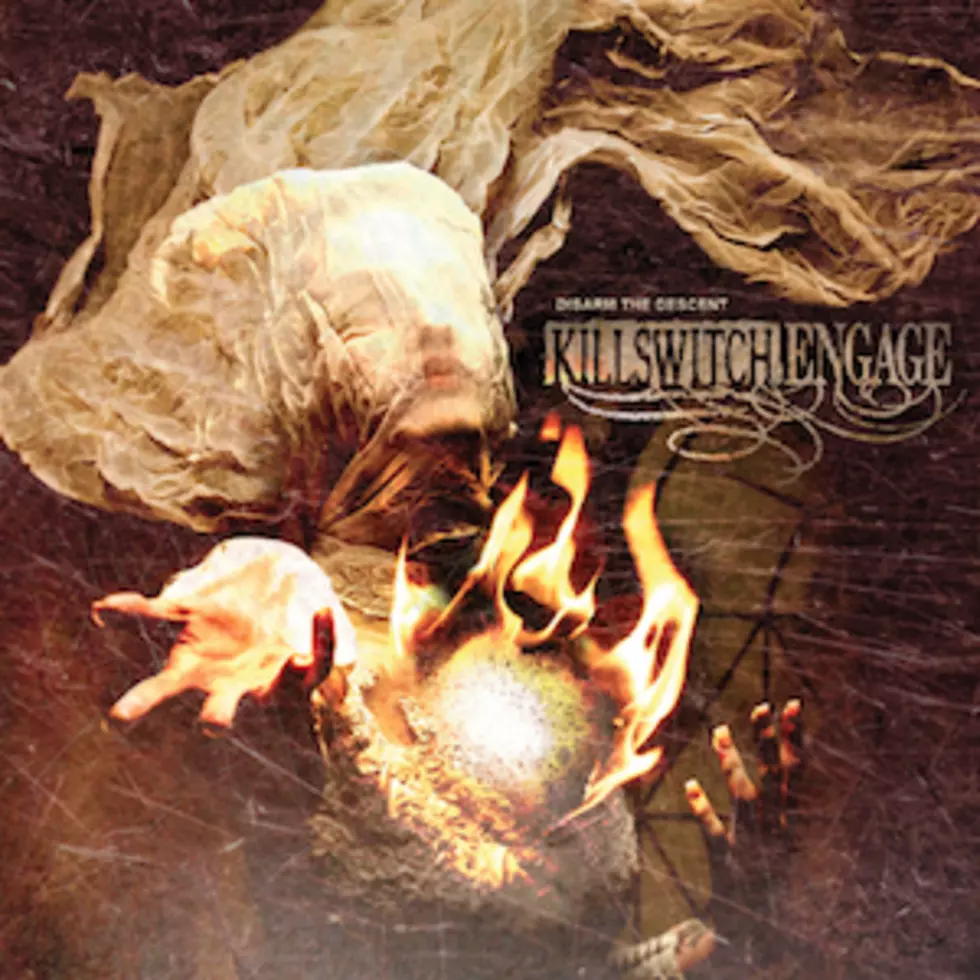 Killswitch Engage Unveil Cover Art for Upcoming Album 'Disarm the Descent'
Roadrunner
The upcoming sixth album from Killswitch Engage can certainly claim the distinction of "highly anticipated." It was recently revealed that the disc will be titled 'Disarm the Descent' and be released on April 2, but another piece of the puzzle has been released in the form of the album's cover art (pictured here).
'Disarm the Descent' will be Killswitch Engage's first album in 11 years that features returning vocalist Jesse Leach, the singer having left the metal act shortly after their 2002 full-length 'Alive or Just Breathing.' Since Leach's triumphant return to the band at the 2012 New England Metal and Hardcore Festival, the revamped Killswitch have proven themselves as a solid live act, but now fans will get to hear Leach's studio work on 'Disarm the Descent.'
The cover art for the upcoming album was designed by Killswitch Engage bassist Mike D'Antonio, which depicts a veiled female figure with flames coming out of her chest. The artwork is stunning and harnesses a gritty a scratched up style fitting of the group's sound.
"To me, this is by far my best vocal performance, much thanks to Adam's guidance and faith in my abilities," Jesse Leach says about the new album. "I am very grateful to be where I am in life, back in an amazing band with a record we are all excited for the world to hear. Thanks to all the fans for their warm welcome back and their undying love for Killswitch Engage."
Stay tuned for more news on Killswitch Engage's upcoming sixth album.
'Disarm The Descent' Track Listing:
'The Hell In Me'
'Beyond the Flames'
'New Awakening'
'In Due Time'
'A Tribute to the Fallen'
'The Turning Point'
'All That We Have'
'You Don't Bleed for Me'
'The Call'
'No End in Sight'
'Always'
'Time Will Not Remain'