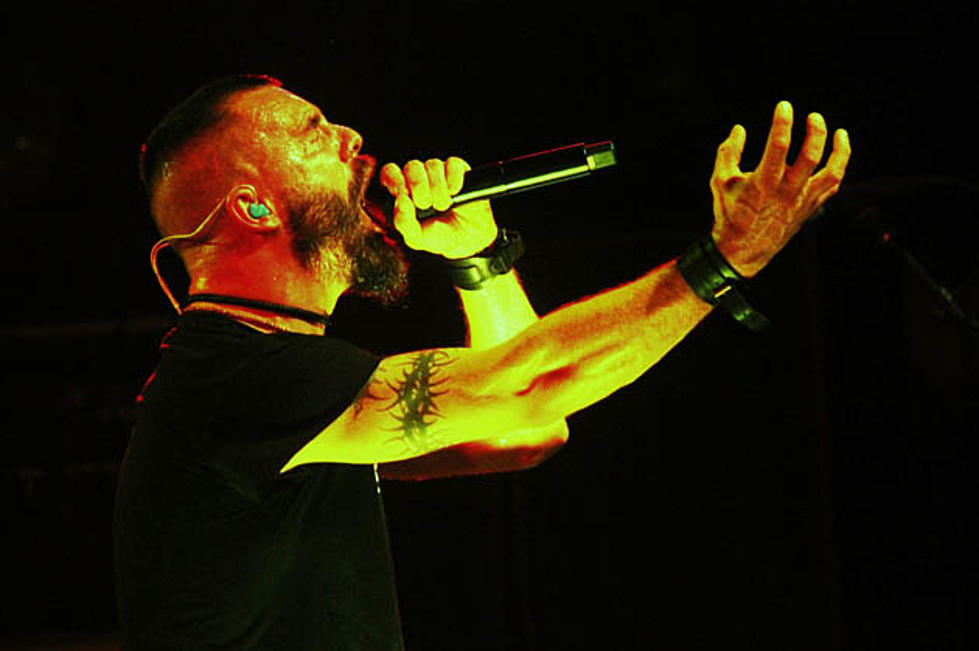 Killswitch Engage's Jesse Leach Details Depression During First Stint With the Band
Liz Ramanand, Loudwire
You'd be hard pressed to find anyone happier for a second chance than Killswitch Engage frontman Jesse Leach, who truly seems to be enjoying his return to the band. But things were not always so rosy for Leach, especially during his first go around with Killswitch.
Speaking to Metal Hammer, Leach opened up about the depression he suffered during his initial stint with the group in the early 2000s. The frontman explained, "When I left Killswitch, there was definitely something wrong with my head. I was dealing with a depression. At that time it was a pretty lowdown feeling of being alienated, just sort of not being prepared mentally for a life on the road. In your head, as a kid, it's one thing but when you actually get out there it's a whole other thing."
Leach also reveals, "I was having trouble with my voice and how to use it properly. I was struggling to maintain it. I wasn't hanging out with the band because I was just so worried about conserving the voice I had. I wasn't drinking, I just wasn't participating in any of the fun aspects of being out on tour."
The frontman says that alienation began to set in, adding, "Going out and seeing things, being sociable, having a few drinks, I did none of that and it just ended up driving my head into some really dark places to the point where I was apathetic to what I was doing. I was just a young punk kid and I didn't know myself -- who does at that age? -- and it's laughable to me now when I look at myself then and consider the person I've become."
In the years since Leach left in 2002, the band soldiered on with new frontman Howard Jones handling vocals, but when Jones' health issues led to a change for the band, a more seasoned Leach sought to reclaim his onetime position with Killswitch Engage. The band issued their 'Disarm the Descent' album in 2013 and earned a Grammy nomination for their single 'In Due Time' off the album. Killswitch Engage are preparing for a world tour. See where they're playing this spring at this location.