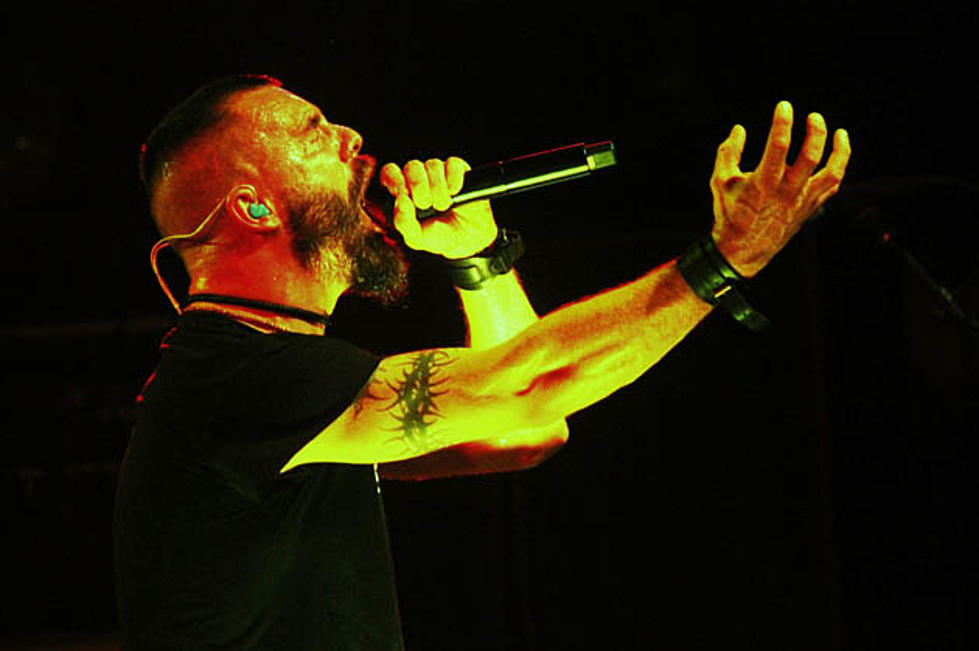 Killswitch Engage's Jesse Leach: We're 'Starting to Get Some Ideas for the New Record'
Liz Ramanand, Loudwire
It has been about a year and a half since the release of Killswitch Engage's last album 'Disarm the Descent,' which featured the return of vocalist Jesse Leach. It matched the band's highest charting effort, landing at No. 7 on the Billboard 200 its opening week. Now, Leach is giving details about the follow-up disc.
In a video posted on his website (and seen above), Leach addresses a variety of topics, one being the status of Killswitch's next album. He says, "[We're] starting to demo, starting to get some ideas for the new record. [We're] starting to have that discussion, which is exciting. But that'll be awhile, probably not 'till late this year, early next year when we start reviewing some of that stuff. So that's something that's definitely in the works."
In addition to KsE, Leach is part of Times of Grace along with guitarist Adam Dutkiewicz. They released 'The Hymn of the Broken Man' back in 2011, and Leach says there will be more material from that project, but he's not sure when.
"Times of Grace, we definitely have ideas and have been talking," Leach says. "We've had a few conversations about what we're gonna do moving forward. We'd like to do an EP, but again, as you can see, I'm pretty busy with Killswitch and The Empire Shall Fall."
Leach continues, "So we'll see if we can squeeze that in, but have no fear. I know I've gotten a lot of emails about this, and I assure you Adam and I are stoked to do another EP or an album. So that will continue to happen. When? I'm not sure. But it's happening."