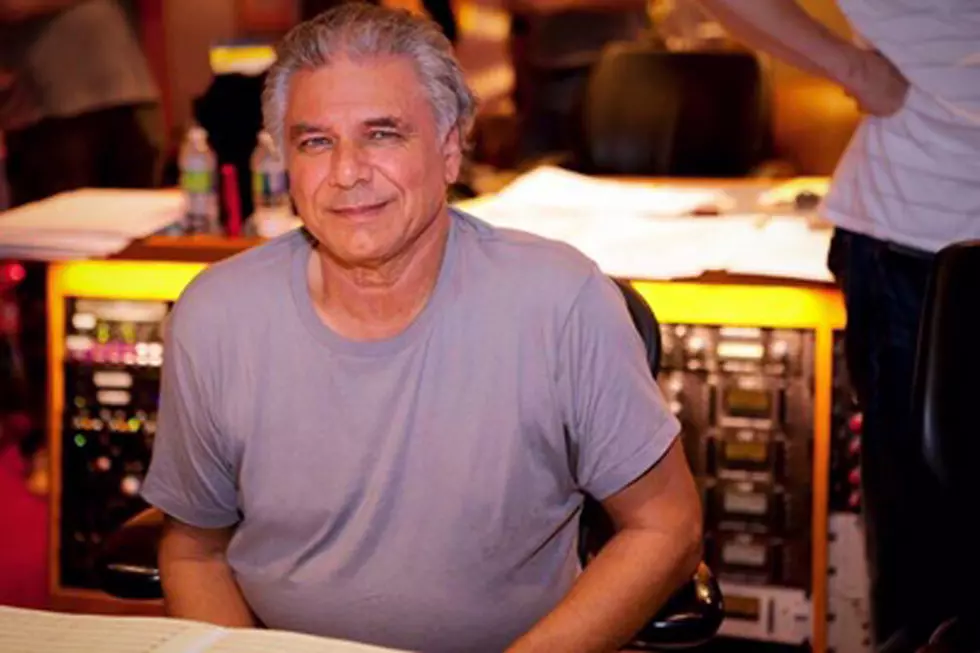 Legendary Arranger / Composer Paul Buckmaster Dead at 71
Buckmastersound.com
Legendary composer, arranger and conductor Paul Buckmaster has passed away at the age of 71. For those who have scanned the credits of their favorite albums, Buckmaster's name may ring a bell as he's worked with such artists as David Bowie, Elton John, The Rolling Stones and acts like Chris Cornell, Guns N' Roses, Bon Jovi, The Darkness, New Found Glory and more within the rock and metal world.
Buckmaster passed away on Tuesday (Nov. 7) in Los Angeles, but an official cause of death has not been revealed. Further details and funeral arrangements have yet to be announced.
Buckmaster's orchestral work caught the eye of many in the late '60s and early '70s as one of his first major contributions came on David Bowie's "Space Oddity." He was a frequent collaborator for Elton John during the '70s, lending his talents to "Your Song" and "Tiny Dancer." His credits also include work with the Rolling Stones and Mick Jagger, Harry Nilsson, Leonard Cohen, Stevie Nicks, Miles Davis, the Grateful Dead and more.
On the rock side, he most recently worked with Chris Cornell on the singer's final studio album The Promise. Other notable rock contributions include his conducting and arranging on "Street of Dreams," "There Was a Time," "Madagascar" and "Prostitute" from Guns N' Roses' Chinese Democracy album, working with New Found Glory on "When I Die" and "Boulders" from their Coming Home disc, lending his talents to three songs -- "Seemed Like a Good Idea at the Time," "Girlfriend" and "Blind Man" -- from The Darkness' One Way Ticket to Hell ... And Back disc, and on tracks from Bon Jovi, Collective Soul, Heart and many others. Buckmaster won a Grammy in 2002 for his string arrangement on Train's hit single "Drops of Jupiter."
Buckmaster also worked in film, playing cello with David Bowie for the soundtrack for the film The Man Who Fell to Earth and composing the original score for Terry Gilliam's movie, 12 Monkeys.
Our condolences to the family of Paul Buckmaster and to the extended family of musicians that have worked with him over the years.
Rockers We've Lost in 2017