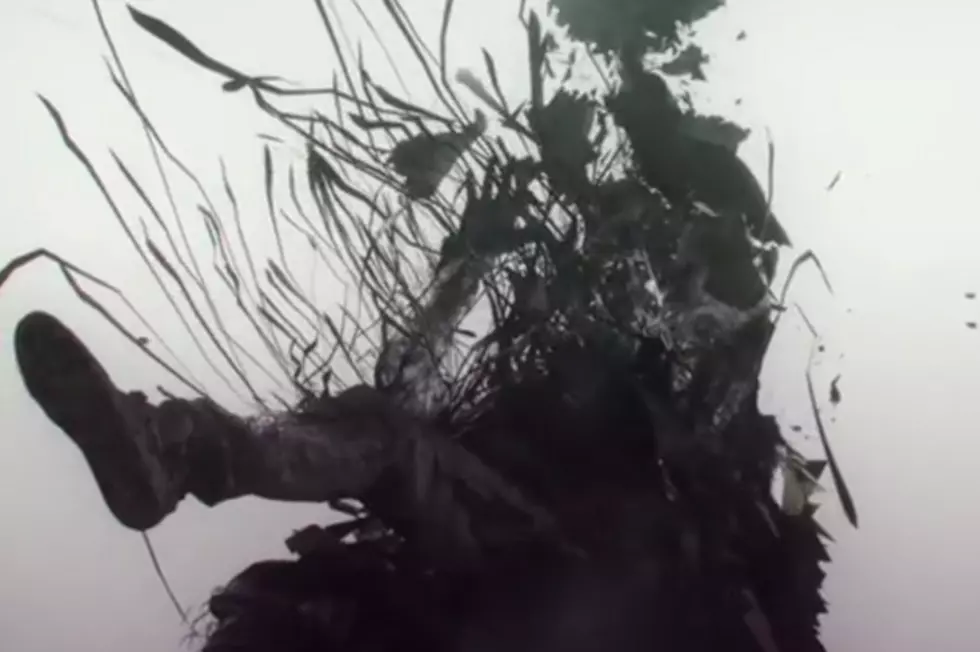 Linkin Park Take Viewers 360 Degrees With 'Lost in the Echo' Lyric Video
Linkin Park's latest album is called 'Living Things,' and with their latest lyric video it's hard to tell one living thing from the other.
Earlier this spring, the band had 360 degree scans done of their bodies, and they've been used in multiple ways ever since. In the lyric video for the band's first 'Living Things' single, 'Burn it Down,' we got a volcanic-looking scan of Chester Bennington turning in circles for all to see.
Now the guys are at it again with their latest video for 'Lost in the Echo.' This time out, an unknown member of the band (perhaps Mike Shinoda as he is a major part of the vocal effort) appears to have been captured falling into a bog of grass, dirt, and perhaps seaweed.
As his body, completely covered by the living things around him, circles around so the audience can take in all sides of his current state, we get the lyrics to the lead off track from the new album, 'Lost in the Echo.' Perhaps the state of the person in the clip can best be described by the lyrics, which state, "In these promises broken, deep below / Each word gets lost in the echo / So one last lie, I can see through / This time I finally let you go."
If 'Lost in the Echo' is the band's next single, it would follow 'Burn it Down' and 'Lies Greed Misery' as songs off the album.
Watch Linkin Park's Lyric Video for 'Lost in the Echo'