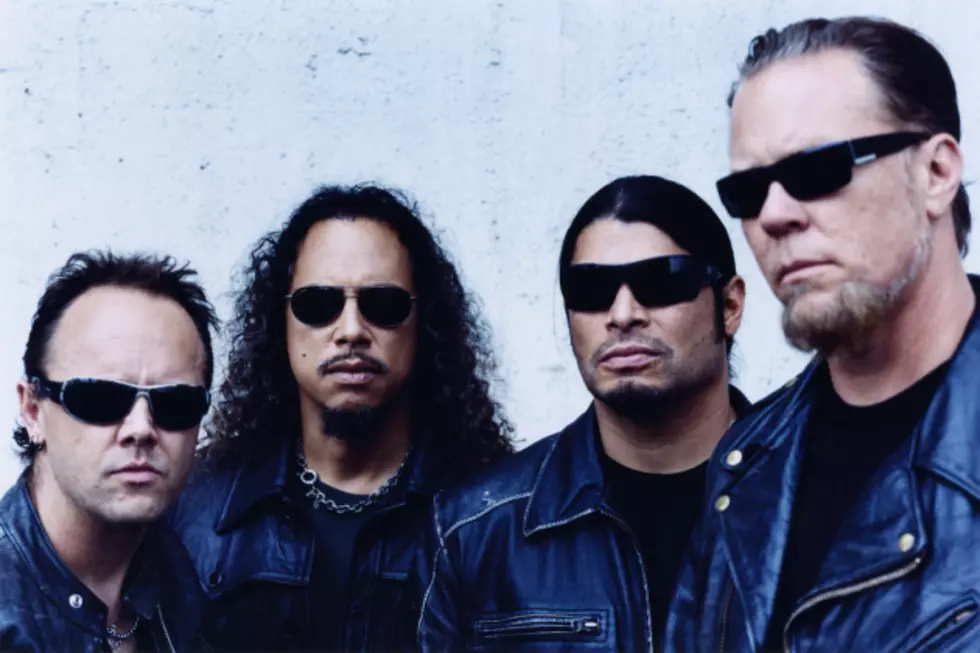 Metallica Send Package to Hulu Petitioning for Final Season of 'Metalocalypse'
Blackened
The #MetalocalypseNow campaign to bring everyone's favorite animated death metal band, Dethklok, back for a final season is in full swing. Metal fans worldwide have shown their unwavering support for Metalocalypse returning for a proper goodbye, and four of those fans happen to be in a band called Metallica.
If Hulu didn't already have the attention of metalheads foaming at the mouth for more Metalocalypse goodness, they certainly do now. For the past month, Metalocalypse mastermind Brendon Small has been rabid about releasing a final season of the modern classic. The show's original network, Adult Swim, chose not to renew Metalocalypse for a final mini-series, so Small reached out to the fans for help in getting a deal through Hulu.
Enter Metallica, who answered Small's call and sent this package to Hulu's Head of Content:
Bravo, boys! Let's all keep the momentum going! Mail your own packages and send your tweets for a Metalocalypse season finale to @hulu and @adultswim on Twitter and sign the official petition at MetalocalypseNow.com.
See Where Metallica's Albums Rank Among Our Top 50 Metal Albums of All Time
You Think You Know Metallica?