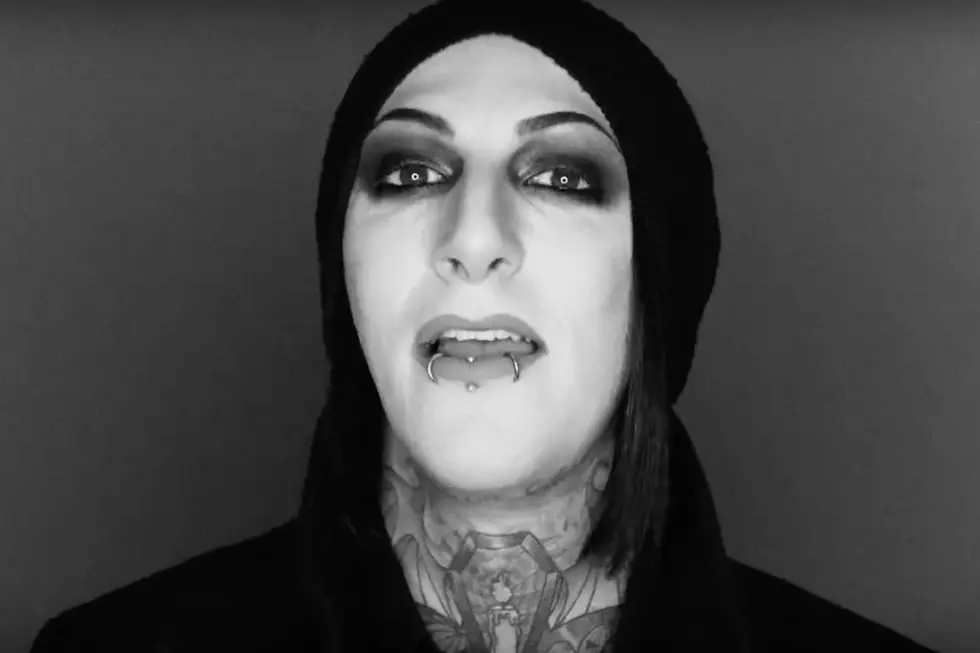 Motionless in White Reveal 'Graveyard Shift' Album Title, Announce Album Art Competition
YouTube
Motionless in White are looking ahead to 2017 with big plans in store, and you could potentially play a big role in that. Singer Chris Motionless has just posted a video in which he reveals their new album title -- Graveyard Shift -- and announced an album artwork competition.
Of the title, Motionless says, "As you know from all three of our records, we always choose a title that is extremely personal to the band and this one is no exception. We were really trying to come up with a title that represented something about the band that we're most proud of, and for us that's been our unwavering dedication, passion and work ethic towards all of what we do. We treat this very seriously. We, as time has gone on, have become more and more passionate about what it means to be in a band and create music and really just put forth our form of art."
The vocalist continues that the title is "less of an acknowledgment of our own accomplishments and more of a dedication to people who we feel are similar to us in that we work hard and we give everything we have to survive or chase our dreams."
As for the artwork competition, Motionless reveals that the idea generated from a few years back when they invited fans to submit possible lyrical ideas for a song. That yielded a track called "Creatures" from the album of the same name and was a more inclusive experience for the fans. With the new album art competition, fans are asked to include the band logo which can be downloaded and generate their artwork, which will then be reviewed by the band. The winning design will be featured as the official album cover, with the chosen winner receiving $2,000 in cash and a round-trip ticket to attend a private listening to the new album with the band.
The band will also showcase 24 or more designs to promote their upcoming album throughout the duration of the contest, with the featured designs being awarded $150 per design. For additional details on the contest, watch Chris Motionless' video above and check this website for specifics. And remember to keep an eye out for Motionless in White's Graveyard Shift, coming during the winter of 2017.