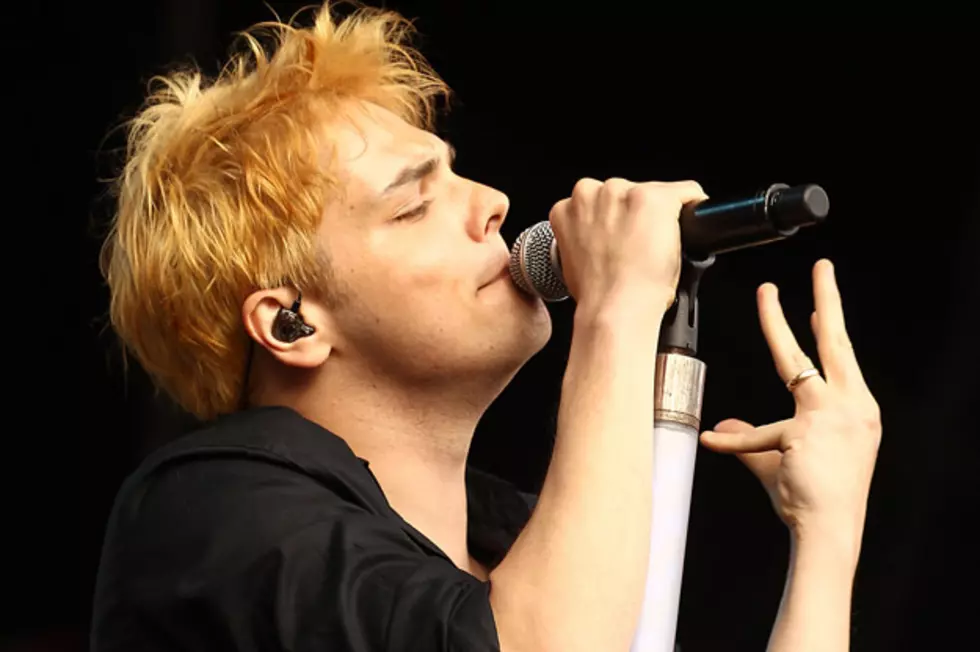 My Chemical Romance Break Up
Mark Metcalfe, Getty Images
In surprising news, My Chemical Romance have announced that they have broken up via a posting Friday night (March 22) on the band's official website.
The New Jersey alternative/punk/emo rock group had released four studio albums during their 12-year career, plus the recent compilation of previously scrapped songs called 'Conventional Weapons.' MCR were reported to be working on a fifth studio album as recently as late 2012. However, in a new statement, the band revealed to their devoted fans that they have decided to call it quits, ending the run of one of the most popular rock acts of the past decade.
The band's statement on their website reads as follows:
Being in this band for the past 12 years has been a true blessing. We've gotten to go places we never knew we would.  We've been able to see and experience things we never imagined possible.  We've shared the stage with people we admire, people we look up to, and best of all, our friends. And now, like all great things, it has come time for it to end.  Thanks for all of your support, and for being part of the adventure."
In a message posted on his own Twitter account, singer Gerard Way wrote, "Beyond any sadness, what I feel the most is pride."
My Chemical Romance released their first album. 'I Brought You My Bullets, You Brought Me Your Love,' in 2002, but truly broke through with their second disc, 2004's 'Three Cheers for Sweet Revenge.' The latter album featured the radio hits 'I'm Not Okay (I Promise)' and 'Helena.'
In 2006, the band unleashed the ambitious rock opera album 'The Black Parade,' which included the epic track 'Welcome to the Black Parade' and the popular 'Famous Last Words.' MCR's last proper studio album was 2010's 'Danger Days: The True Lives of the Fabulous Killjoys.' Just last month, the band released 'Conventional Weapons,' a compilation of tracks that were culled from recording sessions that took place prior to 'Danger Days.'
Update: Singer Gerard Way has written a lengthy essay that deals with My Chemical Romance's breakup. Read the post in its entirety here.