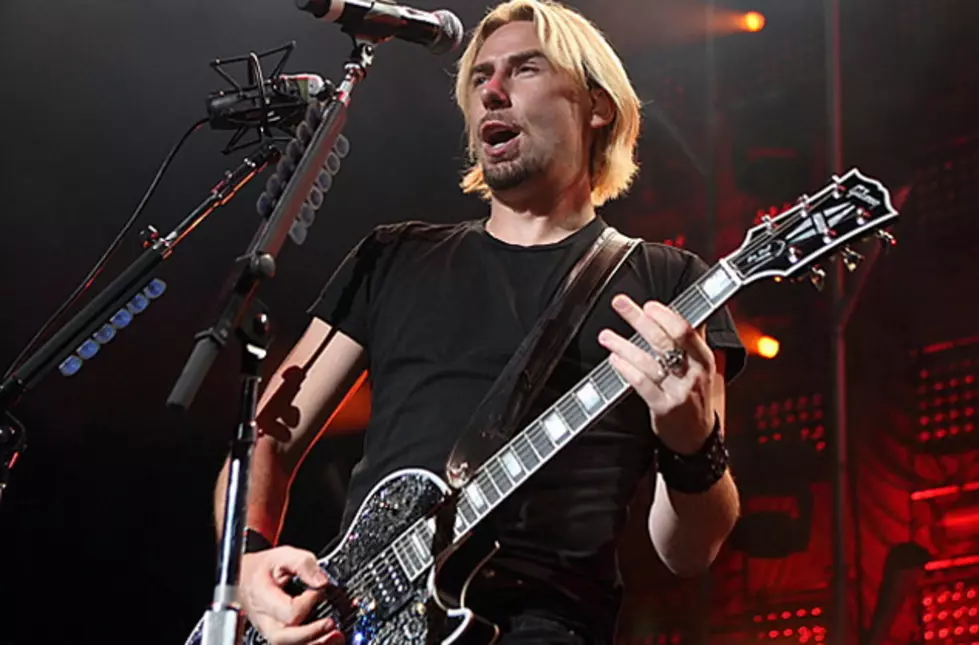 Nickelback Respond to NFL Petition in Hilarious 'Funny or Die' Clip
Leave it to Funny or Die to remedy a touchy situation with a little comedy! By now we all know that a few people in Detroit are not happy about Nickelback's upcoming performance during the United Way Thanksgiving Halftime Show during the Detroit Lions and Green Bay Packers game on Thanksgiving Day. The online petition hasn't deterred the band too much, but why not have a little fun with it.
Funny or Die teamed up with the band for this hilarious little nugget featuring comedian Paul Scheer playing the token record label exec sporting his best Nickelback hair and sweater vest. Sidekick in tow, the two have a heart to heart with the band on how to win over the crowd in Detroit.
He's got a handful of 'creative' ideas including transforming the band from Nickelback to The Four Nickels and making them a Motown act. Of all of his ideas, one of the best is having the band dress up as Detroit's greats, you know Tom Selleck, Alice Cooper, RoboCop and the legendary Dave Coulier. Let's be honest, who doesn't want to see Tom Selleck's moustache singing Nickelback songs?
Nickelback earned some points with this one, even if you're not a fan you have to admit that they're great sports, and oh yeah, they're still playing during half time.
Watch the full video below (includes some strong language).
Nickelback and Funny or Die Respond to NFL Petition [Explicit Language]