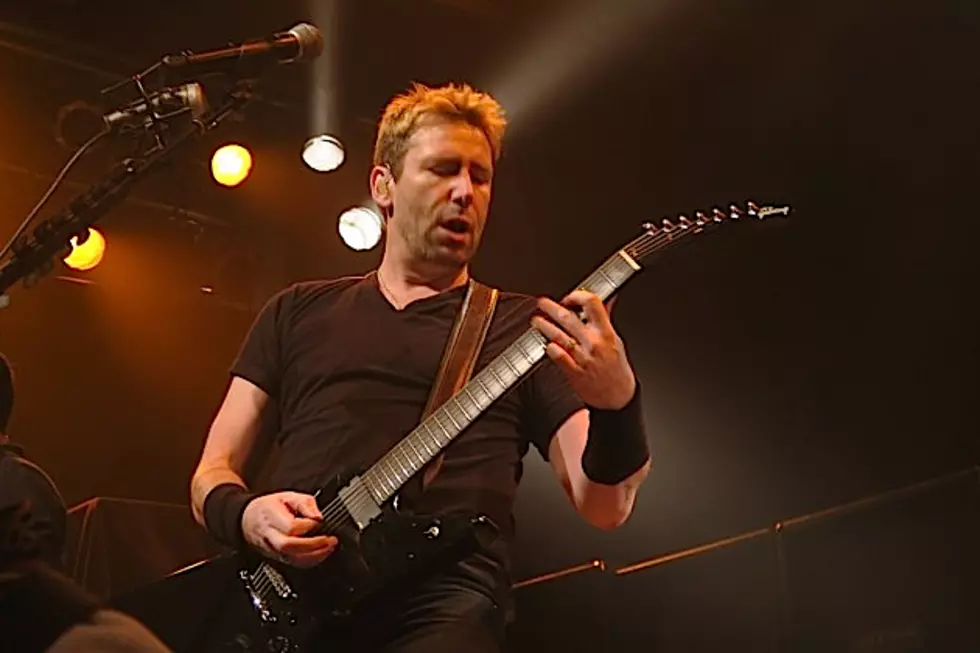 Nickelback Top Popular Rock Acts in Lyrics Intelligence Analysis
Chad Childers, Loudwire
Lyrics to most songs aren't exactly Shakespearean, but a new study scientifically examining lyrics says they are barely grade school level.
Seatsmart.com has done a 10 year analysis of popular Billboard songs in various genres, coming up with a grade level score for each song along with some other metrics. The average song in 2014 scored around 2.7, meaning it's somewhere between second grade and third grade reading level.
Out of the four genres of rock, country, pop and R&B/hip-hop, rock came in last in 2014. Country scored the highest. Rock songs also have considerably fewer words (around 300 on average) than do R&B/hip-hop tracks (nearly 600).
When it comes to rock artists, you may be shocked to learn that Nickelback scored highest among a select group of hit-making acts on the song intelligence metrics, with an average grade level of 3.30. They were followed by Linkin Park (3.20) and Seether (2.78). Avenged Sevenfold came in last at 2.25.
What was the highest ranking No. 1 rock hit of the past 10 years by grade level? It was Red Hot Chili Peppers' "Dani California," with a grade level of 5.5. The runner-up was Three Days Grace's "Animal I Have Become" with 5.2.
Three Days Grace also had the lowest grade level song of the past decade with "The Good Life" scoring just 0.8. Ozzy Osbourne's "Let Me Hear You Scream" was second-to-last with a grade level of 1.2.
For a more in-depth description of the methodology and a recap of the scores of all the songs and artists, go here.
See Yearbook Photos of Chad Kroeger + Other Rock Superstars
See Nickelback + More in These 10 Painful Onstage Blows to the Head