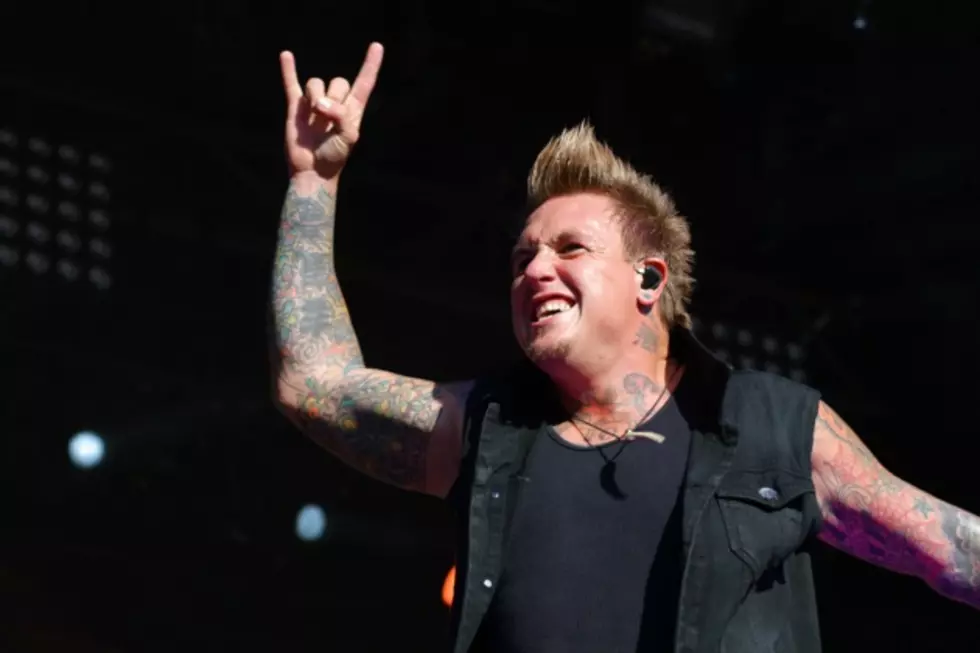 Papa Roach's Jacoby Shaddix Welcomes Third Son Into the World
Chris Epting, Loudwire
Congratulations to Papa Roach frontman and Loudwire columnist Jacoby Shaddix, as he and his wife Kelly have just welcomed their third child, Brixton Gabriel Shaddix, into the world.
Jacoby and Kelly already have two sons together; Makaile Ceilo Shaddix, born March 24, 2002, and Jagger Monroe Shaddix, born Sept. 13, 2004. Having just finished a run on the 2013 Carnival of Madness tour, Jacoby was able to be by his wife's side for their third son, who was born via C-section on Sept. 17.
Jacoby celebrated both before and after Brixton's birth with a series of tweets and Instagram posts:
Here's to a happy life for the entire Shaddix family! Papa Roach will hit the road once again beginning Oct. 4 for a run of Canadian and European tour dates. For the full list of shows, click here.