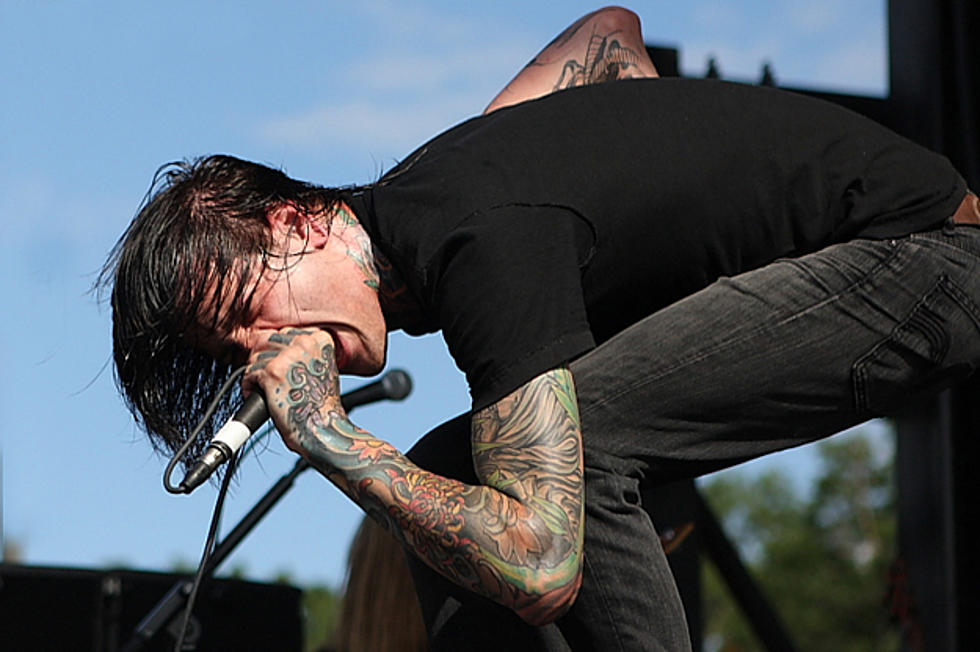 Suicide Silence Frontman Mitch Lucker's Family and Friends Attend Funeral Service
Mary Ouellette, SheWillShootYou.com
Thursday (Nov. 8) was a day for family and friends to pay their final respects to late Suicide Silence frontman Mitch Lucker, as the musician was laid to rest following a funeral service.
The 28-year-old metal vocalist passed away on Halloween night in California from injuries sustained during a motorcycle accident. He leaves behind a wife and daughter.
Lucker's bandmates in Suicide Silence have been among those most in shock over the tragic death, and bassist Dan Kenny took the lead in reaching out to the band's fan base from the ceremony with a tweet. He wrote:
Had to bury my brother today, he looked peaceful when I saw him. It was very hard but it was needed! To the fans just know Mitch loved yall

— Dan Kenny (@DanKenny) November 8, 2012
Sumerian Records founder Ash Avildsen also offered his account of the ceremony via a pair of tweets -- one of which featured the funeral program. The other tweet suggested that it was emotion rather than drinking that led to Lucker's demise. They can be seen below:
you went out like a fuckin legend because you are one. thank you for everything. live life hard. one love. y instagr.am/p/RyHSnnP3uF/

— ash avildsen (@ashavildsen) November 8, 2012
@svitzzzzz he didnt ride away on his bike because he was drunk. it was in a fit of rage. anger is a very dangerous thing.emotions killed him

— ash avildsen (@ashavildsen) November 8, 2012

The members of Suicide Silence have started a donation page to help provide for Lucker's daughter.