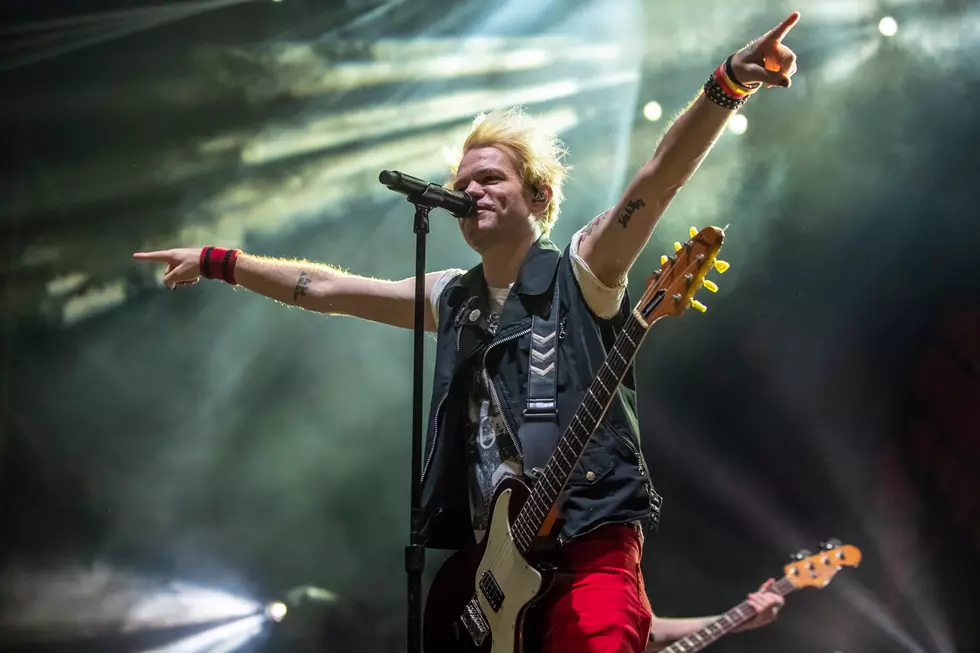 UPDATE: Deryck Whibley has now been discharged from the hospital after being treated for pneumonia this past week. "I'm very happy to be giving this update. Deryck was discharged after responding so well to his treatments. He is now under the care of his mother who is a registered nurse and myself," explained his wife Ari. "The pressure and strain on his heart and lungs has improved and he is able to breath without as much pain. I can't tell you how truly grateful we are for the community around us. We knew we had support but the outpouring of love for our family has been absolutely overwhelming and we can't begin to say how much it has meant to us and helped us stay positive through this."
Sum 41 frontman Deryck Whibley is currently hospitalized while suffering from pneumonia. The news was delivered by his wife Ari, who shared her concern over the musician's health with fans while also posting a pair of photos of Deryck being treated at the hospital.
In her post, Ari writes, "Deryck and I were suppose to be in Chicago right now, celebrating our eight year wedding anniversary but the universe had a different plan for us. We spent the entire night in the ER and will now be spending the next few days here in the hospital as he fights through pneumonia."
She adds, "The scariest part is that there is a lot of strain on his heart and they are telling us that there is a possibility of heart failure. This is obviously not our first time in a situation like this but it brings back a lot of really difficult memories seeing him back in a hospital bed connected to wires and IVs."
Back in 2014, Whibley suffered significant health issues when he was hospitalized after years of alcoholism. At the time, the musician was placed in an intensive care unit and sedated for a week. The singer posted a message to fans that the experience "scared me straight," acknowledging that both his liver and kidney had collapsed. Whibley eventually regained his health after the scare, returning to Sum 41 where he and his bandmates recorded the well received 13 Voices and Order in Decline in the years since.
Ari Whibley continues in her message, "I know how strong he is because I have witnessed what he has been able to overcome but that doesn't make it any easier to see. I'll do my best to keep everyone updated but if you could keep him in your heart over the next few days, we could really use it."
READ MORE: Sum 41's Deryck Whibley + Wife Ari Open Up on Mental Health
Back in May of this year, Sum 41 announced that they had planned to disband after a tour this summer with The Offspring and Simple Plan. They also revealed that they would release one more album before calling it a day.
We at Loudwire send our best wishes to the Whibley family for Deryck's healthy recovery.
The 66 Best Rock Songs of the 2000s: 2000-2009
The 21st century started off rocking.