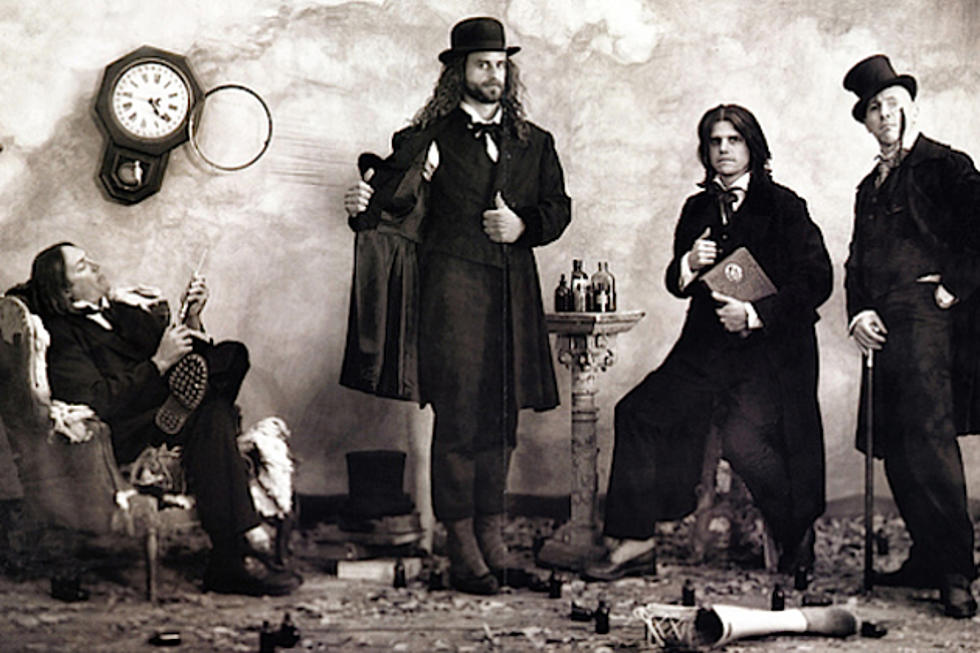 Tool Book 2014 Mexico Dates, Second Maynard James Keenan Birthday Bash Added
Tool Dissectional
The band has reportedly booked shows in Mexico that will take place in March. The group will play Mexico City's Palacio de los Deportes on March 18, with the on-sale date scheduled for Dec. 15 at 11AM through Ticketmaster. Tool have also announced plans to play the Cumbre Tajin Festival in Papantia, Veracruz, Mexcico with Primus and Puscifer on March 21, and there have been rumors from local promoters that a March 16 show in Monterrey and a March 23 show in Guadalajara will also be announced.
Meanwhile, the aforementioned Keenan birthday bash featuring A Perfect Circle and Puscifer, along with a set from reunited rockers Failure, has been expanded to include a second show. The three bands will celebrate Keenan's "Cinquanta" birthday bash on May 10 and 11 at the Greek Theatre in Los Angeles. Tickets for both dates are on sale now.
As for Tool, the band has been working on music for the better part of the past year. However, Keenan stated in a November interview that the creation of a Tool album was "a long process." He also added that he doesn't write the instrumentals and was waiting on his bandmates to bring their songs to him. When asked about a release date, he was non-committal on a timeline.