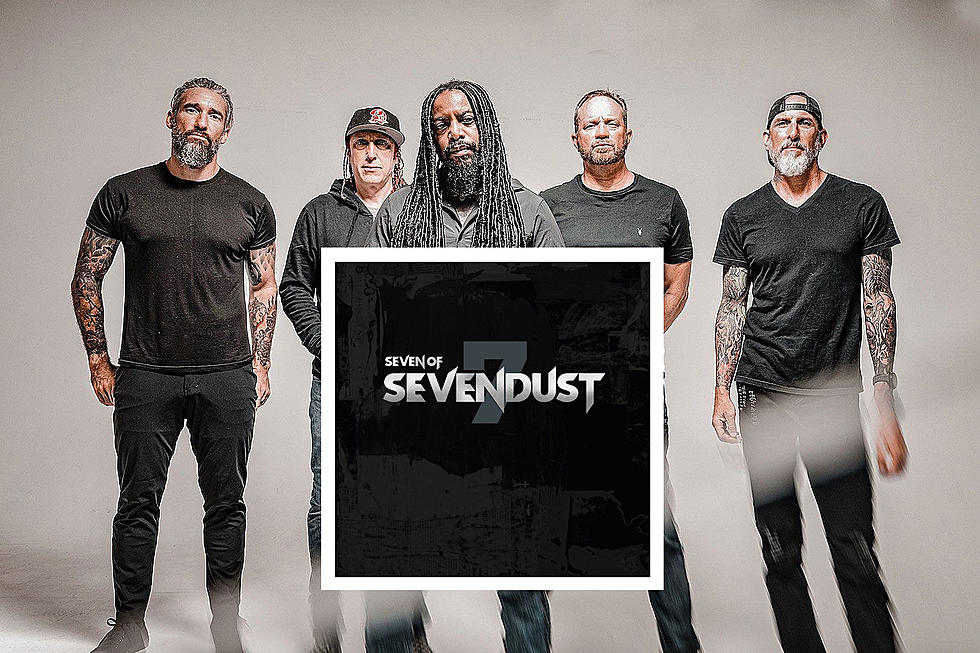 Win a 'Seven of Sevendust' Box Set!
Photo by Chuck Bruckmann / BMG
Sevendust have been one of the 21st Century's more prolific rock bands, cranking out gem after gem of hard rocking excellence. Loudwire Nights wants to make sure you're up to date on your Sevendust vinyl, so we're giving away two Seven of Sevendust box sets as part of our ongoing Loudwire Record Club.
The Seven of Sevendust box set gives you a great glimpse at some of the band's best works, starting with 2005's Next album, then continuing with 2007's Alpha, 2008's Chapter VII: Hope & Sorrow, 2010's Cold Day Memory, 2013's Black Out the Sun, 2014's Time Travelers & Bonfires and 2015's Kill the Flaw.
This collection comes with some big radio songs, including "Unraveling," "Driven," "Decay," "Ugly," "Thank You," "Forever" and "Prodigal Son" amongst others.
Earlier this year, Sevendust's Lajon Witherspoon spoke with Loudwire Nights host Chuck Armstrong about the band's longevity. "It's pretty amazing to be able to continue as brothers in this band, it's crazy that we still get together and write like those kids that did it 20-something years ago," he said. "That's the most real part of Sevendust, that youthful feeling once we get those instruments on and we're together." You can check out more of that chat below.
As stated TWO lucky winners will be taking home the band's Seven of Sevendust vinyl box set. All you need to do is enter your details in the contest entry box below, and if your name is picked, you'll be contacted to receive this stellar Sevendust collection. Just be sure to get your entry in before Oct. 16 at 10AM ET so you don't miss out.
READ MORE: At Least One Musician Doesn't Mind His Band Being Called Nu-Metal
And just this reminder, you can hear Sevendust played as part of the Loudwire Nights radio show with host Chuck Armstrong. The show airs live every weeknight at 7PM ET or on the Loudwire app; you can also see if the show is available on your local radio station and listen to interviews on-demand.
Sevendust's Lajon Witherspoon - My 10 Favorite Albums When I Was a Teenager
Sevendust singer Lajon Witherspoon looks back on the albums he loved the most during his teenage years.
Gallery Credit: Lajon Witherspoon (Sevendust)