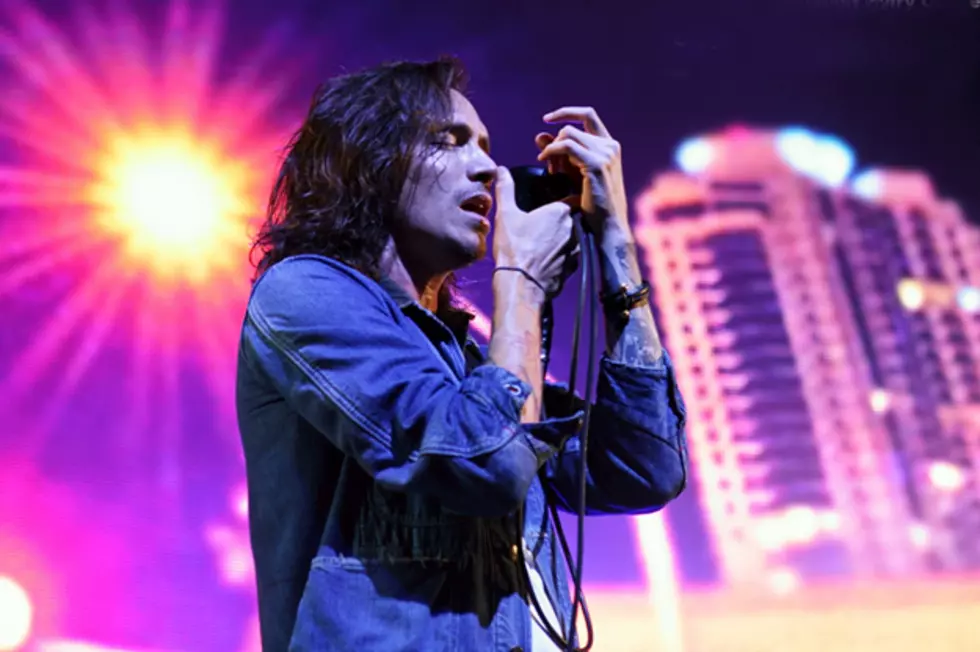 Brandon Boyd of Incubus Open To 'Sneaking Onstage' with Linkin Park During Honda Civic Tour
As Incubus and Linkin Park gear up to co-headline the 2012 Honda Civic Tour, frontmen Brandon Boyd and Chester Bennington have gone on record to rave about the love and respect they have for each other's band.
Given the deep history of both bands and the two finally joining forces to tour together after so many years of success, many fans are wondering if any onstage collaborations may fall into place once the tour kicks off later this month.
During a recent teleconference with Boyd and Bennington, Boyd explained that while no live collaborations have been sought out in advance, don't be surprised if something falls into place organically. "At the moment there's nothing planned in the traditional sense but it really only takes a couple of days of making music and being on tour with new friends to become inspired by each other and each other's mutual distinctions and idiosyncrasies and stuff and then for that desire to share a little moments to arise," explained Boyd. "So I have a sneaking suspicion that some of us will be sneaking onstage in each other's sets and I hope that you guys are cool with that."
He explained that Incubus has a history of sharing the stage with their tourmates expressing that it's all part of the experience. "Music is a communal experience and it's one to share," he said. Noting that there's always the flip-side to that equation as well, explaining, "As well as to sit back and revere when your friends and their bands are in a moment. There are moments to not disturb but there are definitely moments when it's fun to disturb your friends. So probably."
Sounds like fans of both Linkin Park and Incubus have something special to look forward to on the upcoming tour.